Carbon dioxide is an odorless and colorless gas. The gas is a naturally occurring chemical which is usually released by the actions of nature including hot geysers & springs, and volcanoes. Carbon dioxide is soluble in water and is also present in various water bodies including groundwater, ice caps, lakes, seawater and glaciers and rivers.
The gas is considered to be a greenhouse gas among other gases including, methane, ozone, water vapor, and nitrous oxide. Greenhouse gases are responsible for keeping the earth's atmosphere warm enough to sustain life. Although, excessive accumulation of greenhouse gases in recent years have caused the earth's atmosphere to heat up and thus has caused global warming. The emission of these gases need to be controlled in order to maintain a favorable and life sustaining ecosystem.
Carbon dioxide has varied applications including, carbonation of beverages, extraction of oil from oil wells, for freezing applications and as an inert gas for firefighting equipment. It is also prominently utilized in various medical applications including, as an insufflation gas for various minimal invasive surgeries including, arthroscopy, endoscopy and laparoscopy. It is also utilized for stimulation of the respiratory tract and cryotherapy. Increasing illnesses coupled with unhealthy lifestyle of people all around the world are anticipated to positively drive the global carbon dioxide market.
The varied uses of carbon dioxide and at the same time its impact on the environment has exposed it to a number of rules and regulations. Agencies such as Central Pollution Control Board (CPCB), Food and Drug Administration (FDA), Environmental Protection Agency (EPA), and Council of Europe (CoE), have issued several directives and regulations governing the entire length of the value chain. These agencies govern the use of carbon dioxide for medical, food, commercial, automotive and industrial applications.
Global carbon dioxide market revenue, by application, 2015 (USD Million)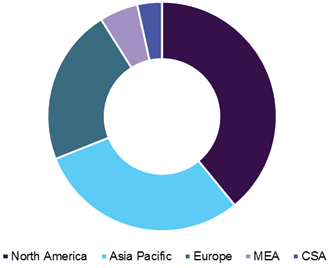 Unhealthy lifestyle, unhealthy food habits, work life imbalance and lack of nutritional input, has caused many people to suffer from various illnesses. Various serious illnesses require patients to undergo surgeries. Carbon dioxide is often used for the stimulation of respiratory tract while the patient is under the influence of anesthesia. Increasing number of minimal invasive surgeries is anticipated to propel the market growth over the forecast period.
North America has the largest market share in 2015, owing to presence of major players in the region. Asia Pacific region is expected to have a moderate growth rate over the forecast period owing to the increasing investment in industrial infrastructure by the emerging economies. Europe region is anticipated to have a low to moderate growth rate over the forecast period owing to highly developed and saturated market.

In-depth report on global carbon dioxide (CO2) market by Grand View Research:
http://www.grandviewresearch.com/industry-analysis/carbon-dioxide-market