CRM (customer relationship management) is at the core of every industry, including healthcare. New payment & care methods have encouraged medical services to take healthcare CRMs more seriously.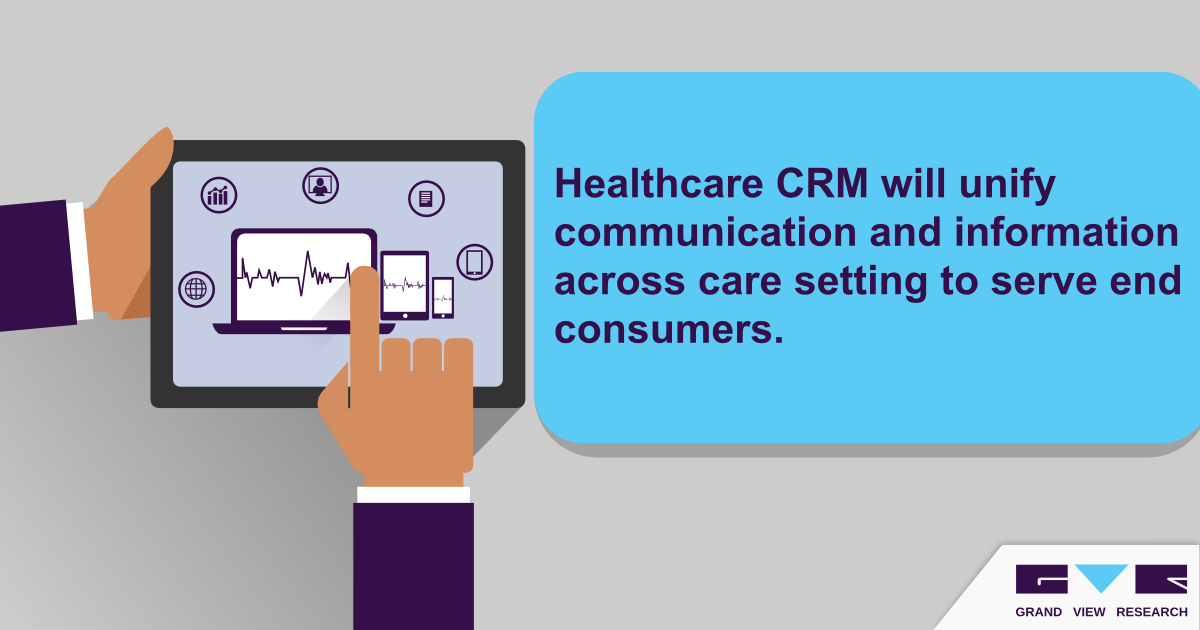 Patient Engagement
Akin to other businesses, the healthcare industry requires to provide decent customer services. The term 'patient engagement' refers to anything from interacting with patients to using online patient platforms. It includes caregiver strategies coupled with technology for encouraging patient-willingness.
Healthcare CRM is being used to unify enabled communication with information silos across care settings. In addition to this, numerous means of connecting with patients exist; for instance articles, guidelines, and videos.
Patient Portals
Patient portals offer users friendly versions of electronic health records. Their tightly integrated system personalizes content according to patient demands. They provide access to laboratory results and help schedule appointments & make payments. These portals offer 'prescription refill' forms and Q&A charts, among others.
Patient portals also store patients' medical records; like heart rate, weight, blood pressure, blood glucose, etc. Along with these, they provide educational/health videos, meditation podcasts, breathing (pranayama) techniques, and nutrition tips to patients. But most importantly, they provide them remote consultation with secure video conversations & emergency buttons.
Modern Trends
HealthGrid recently introduced its plans to start a leading CRM solution on Microsoft Azure. It has been delivering innovative results for large health systems. The company is estimated to achieve even better 'patient engagement' results.
The collaboration between HealthGrid and Microsoft Azure is aimed at exceptional patient engagement on various devices, anytime & anywhere. It has met its objectives along with providing care solutions, right from pre-care notifications to point-of-care registrations.
This portal is patient-specific and covers post-care follow-ups. It enables care teams to reach patients & their families and allows them to respond just as easily. The collaboration is anticipated to conquer 'patient engagement' obstacles. Using this portal, personalized content is sent to patients' phones at the right time.
Market Overview
The global healthcare CRM market will grow at a CAGR of around 9.5% during 2014 to 2025. It should reach USD 17.4 billion by 2025.Augmenting demand for single platforms and workflow automation to track medical data can drive the market.
Rivals
Microsoft, Siemens Healthcare, Accenture, and Amdocs Ltd. are the key market rivals. Players indulge in strategic collaborations to gain shares.

In-depth research report by Grand View Research, Inc. :
Healthcare CRM Market Analysis And Segment Forecasts, 2014 - 2025