Oligopolistic nature of most medical device markets coupled with increasing buyer awareness levels has forced manufacturers to adhere to business strategies involving constant R&D investments and new product innovations. These endeavors significantly increase expenditure levels and medical device OEMs are therefore, rapidly adhering to subcontracting as an effective cost curbing tool. Statistics suggest that medical device outsourcing help OEMs reduce cost of production by approximately 15.0%.
Numerous factors are driving the demand for outsourcing services within the healthcare industry. A few may be enlisted below:
- Increasing globalization facilitating product launches in new geographies having varying regulatory policies
- Rising activities such as mergers, take-overs, patent filing, and in-licensing
- Strengthening of regulatory compliance and amendments of by-laws
- Accelerated pace of changes in regulatory environment
- Strong growth of outsourcing market
- Increasing benefits in subcontracting such as cost efficiency, core competency focus, improved ROI and profit margins, reduced documentary burden and others.
Total outsourcing involves subcontracting of entire activity for a project to a third party vendor. The vendor perform start to end management, at their own discretion with feedback from the clients and provide the final output. Rising trend of opting this model by small scale or virtual companies is anticipated over the forecast period. For instance, a startup medical device firm may outsource its legal representation to an established law firm, which manages their end-to-end investment plans to legal proceedings.
Furthermore, financial arrangements are crucial, as majority of the medial device manufacturers opt for outsourcing as a means to reduce cost. If the models add on to the cost for company, it will eventually lead to a failed purpose. The two majorly employed pricing models in healthcare outsourcing are:
- Fixed fee
- Time and material
Global medical device outsourcing market, by region, 2015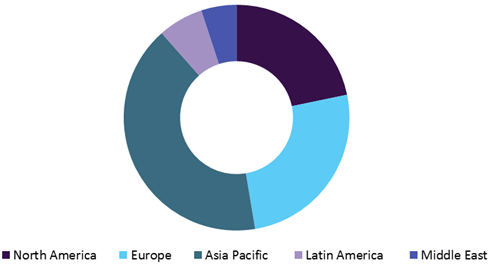 According to a study conducted at the Cardiff Business School a number of factors influence the decision of opting for a particular pricing model. These are: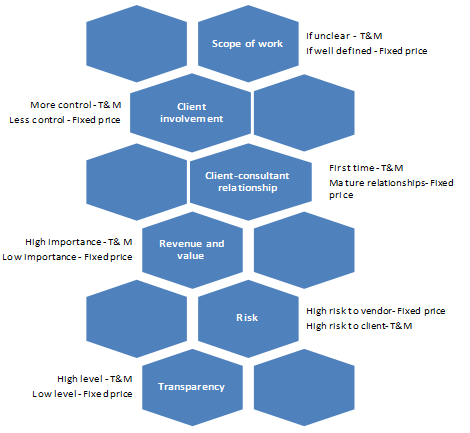 There are no standards laid for the rate which are charged for aforementioned services. These charges are highly variable and there are numerous factors which have significant impact on these rates. These rates are subjected to change due to:
- Nature of consulting
- Type of services
- Complexity of the project
- Macroeconomic factors
- Conversion rates
- Economic scenario
- Tax structure
- Timeframes (Urgency)
Along with above mentioned factors, few factors such as presence of outsourcing firms in particular domain and willingness of clientele community to pay for such services have significant impact on the rates which are charged.
Hence, it can be expected that these prices for outsourcing services are highly volatile and are dependent on the type of project, timeframe of the project and various macroeconomic factors.

In-depth report on global medical device outsourcing market by Grand View Research:
http://www.grandviewresearch.com/industry-analysis/medical-device-outsourcing-market