No cash? No problem! Digital wallets have made our life convenient and easy in this era of smartphones. How are the competitors evolving in this saturated market space?
How many times must it have happened that you have run out of cash, standing at the cast counter of some fancy restaurant, and are thinking of how to pay the bill. You reach into your pocket, pull out your cell phone, and tap a few buttons, and that's it! You have made your payment! Well, that's a problem solved, but how has it come to be this way? All this has been made possible through the use of mobile wallets. In this day and age of 'everytime-everywhere' connectivity, mobile wallets have invaded the technological space.
Come to think of it, mobile wallets have become a lifeboat for the millennials, to the extent that many have voluntarily stopped keeping cash in their pockets. Gifts by way of cash are now out of fashion, just send the money online, and its done! The world of mobile wallets beckons convenience, loyalty rewards, and fund transfer options for users. In fact, for the coming generations, even the term 'wallet' may sound alien, and they would not comprehend how someone could keep physical currency with them. 'Modern payment' technologies have brought in a virtual version that is vastly different.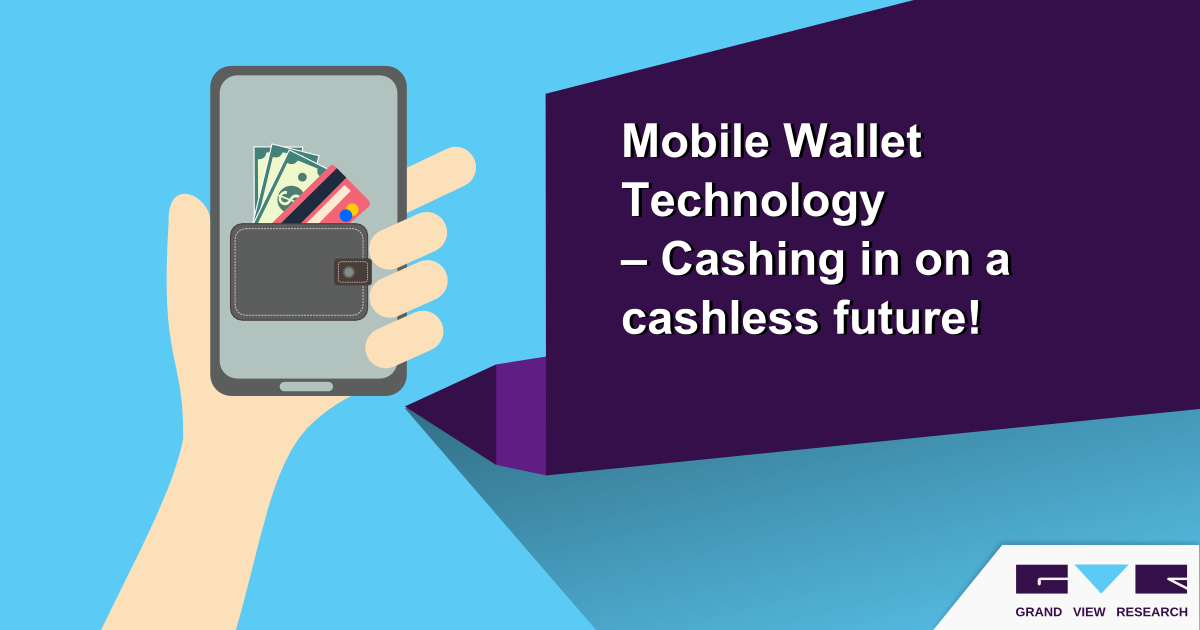 How Do Mobile Wallets (M-Wallets) Work?
Mobile wallets are the digital equivalents of their traditional counterparts. They store information on debit & credit cards. This information helps access products, services, or places. It can be in the form of loyalty cards, driving licenses, personal identity cards, health cards, etc. The information can be accessed through an app using a PIN (Personal Identification Number) and password/fingerprint. The app; using data transfer technologies, like NFC (Near Field Communication); interacts with payment terminals that are 'mobile wallet ready.'
Majority of the shopping and commercial establishments have integrated mobile wallets as a method of payment, which is very convenient for the users. All the user needs to do is scan a QR code (a very common technique), or simply hold up the phone up to an in-store terminal, and in a few seconds, the payment is made! Mobile wallets also keep a history of all the people you have had transactions with, so it is very easy to tally any shortfalls in your account.
Donning many hats
The advantages of M-wallets for individuals and businesses are plenty. For individual consumers, these wallets offer the ease of 'purchase-making' with 'tap-to-pay' feature. They act as a unified payment method for online and offline purchases. Moreover, customers can automatically redeem offers and coupons. For businesses, M- wallets lessen the payment time, a feature particularly important for high-volume transactions. They also lower the processing fees & are safer than physical cash or cards. Mobile wallets are secure, in that they necessitate the use of user authentication in order to complete a payment.
Another safety feature in mobile wallet is that they do not show the user's account details on the interface, which can help in keeping the user account safe and intact from unscrupulous elements. Also, the user's actual card number is not transmitted when a payment or transaction is in process, owing to encryption techniques. Most of the mobile wallets offer their own rewards to the user, with some or the other offer, which can inject the user's account with some extra cash, without any purchases!
Few Concerns
As enticing as it appears, 'going cashless' has come at a price. Mobile wallets have opened new doors for fraudsters and scammers. In fact, these fraudulent entities have gone ahead of merely attacking mobile payments to target the provisioning and verification process. This calls for urgent steps, such as more fool-proof active & passive authentication to mitigate the risks.
One of the more glaring issues is the risk of losing connectivity. Especially in developing economies, there are major connectivity issues being faced in many areas. So, if you buy something at a particular location with poor connectivity, and do not have cash with you, what's your next lifeline? Phone-a-friend?
There are also many establishments that do not accept mobile payments, owing to lack of faith in the system, or some other reasons. Even though people might scoff at such a situation, the reality is that it exists. Also, basic handheld phones (anything excluding smartphones) do not have this feature, plain and simple. So, if you have such a phone with you, you are bang out of luck.
Not Just a Wallet!
Mobile wallets could become a key marketing platform for businesses. They are rich 'communication channels' and can be made 'location-aware' through technologies, like GPS (Global Positioning System) and beacons. Yet another avenue that marketers have heavily tapped into is 'Data.' Data offers insights to develop personalized promotions & loyalty programs (through targeted communication). What's more fascinating, m-wallets have the potential to interact with the 'Internet of Things' in coming years. What's required are sophisticated security measures.
The growth of digital payment market can be understood just by considering its growth in the Indian scenario. Till a few years back, majority of the transactions being made online were for booking tickets or recharging one's phone. However, with the global explosion in the technological sector, India gained huge benefits. Infrastructure was set in place to support digital payments, as players both Indian and foreign, realized the potential in the region. Presently, India has more than 10 mobile wallets in competition for market share.
Not just India, the growth of mobile wallet market can be observed everywhere across the globe. Some of the major driving factors for market growth are:
There has been a rapid penetration of smartphones, especially across the developing economies, along with setting of telecom infrastructure, which has led to organizations in this space discovering opportunities frequently with regards to penetrating a region.

E-commerce has received a huge boost in recent years, with consumers carrying out transaction of products, large and small, on these platforms. This again provides a boost to the mobile wallet market.

Governments across the globe have provided full backing to such companies, and this has again helped to propel market growth.

Mobile wallet service providers, in order to increase user base, provide various incentives and cash rewards to existing customers, and this helps them in increasing their market share in a big way.

With smartphones being used by all demographics, people have understood the convenience of usage of this system, which increases market attractiveness.
Some issues may also hold back the market, such as issues with data security, as fraudsters have also become more sophisticated in their ways of committing scams; the lack of clarity in regulatory framework, which can disrupt the market; as well as issues between countries, which can adversely affect the presence of companies in the region.
Competitors stepping up
The growing popularity of mobile wallets is undeniable. Many renowned industry players such as Alipay, Apple Inc., PayPal, Tencent, Samsung, American Express and Google Inc. have developed advanced features and are collaborating with various stakeholders for outstanding consumer experience. Some of the major recent developments include:
In October 2019, Google announced that it had added the biometric (fingerprint and face authentication) feature to its application, upgrading from the previous availability of only a four-digit PIN system for money transfers. Only devices running Android 10 currently have received this feature.

In October 2019, Alipay announced its partnership with Mail.ru, a Russian internet firm, for developing a digital payment infrastructure in Russia. This is Alipay's first joint venture outside of Asia, with Mail.ru holding a 40% stake in this JV.

In October 2019, Samsung announced its partnership with Mobeewave regarding deployment of NFC-enabled contactless payment acceptance on mobile devices globally. The two had completed a pilot run in Canada, by testing the Samsung POS, generating more than 10,000 downloads. The solution will be first launched in Canada, with a global rollout expected in 2020.

In October 2019, Tencent's WeChat Pay announced the launch of a new feature which would allow users to carry out transactions with unknown parties by entering their mobile phone numbers. The feature is currently available only on iOS devices.

In-depth report on global mobile wallets market by Grand View Research:
https://www.grandviewresearch.com/industry-analysis/mobile-wallet-market