'Choice' has always been treasured by people during needs. If choosing the right smartphone is not a hassle for consumers, selecting the right network is! Big network carriers offer data and voice plans for customers, but do they suit all consumers? MVNOs offer choices pertaining to average people.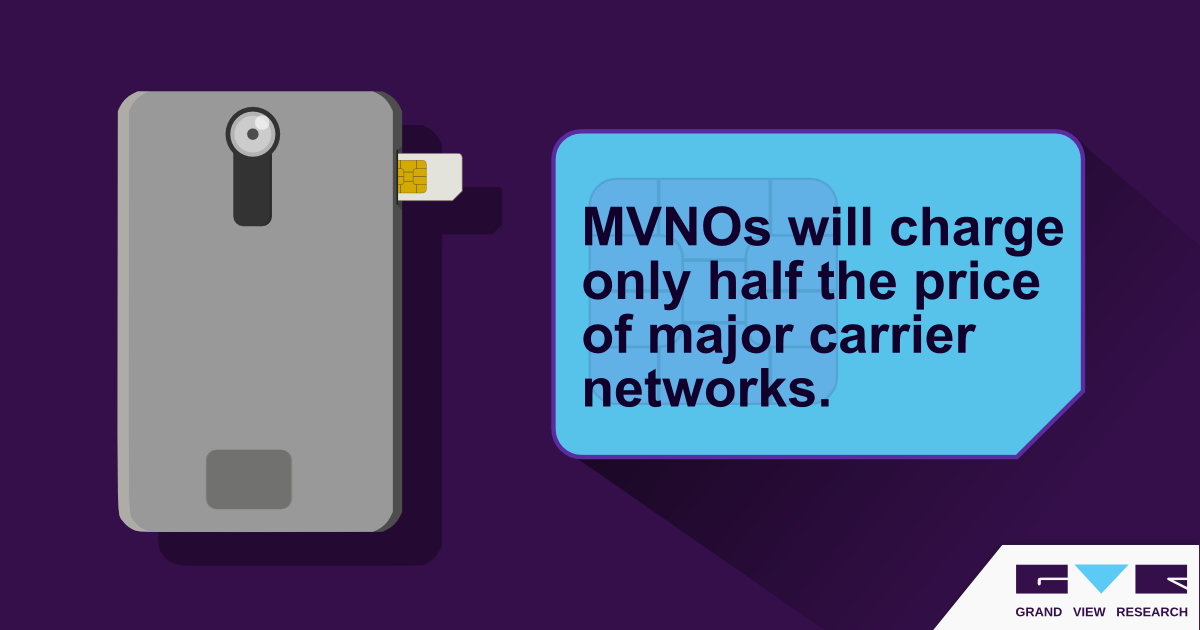 MVNOs - Their Role
Mobile virtual network operators (MVNOs) are companies which sell mobile services under the names of licensed mobile operators. They collaborate with telecom services or mobile network operators (MNOs) to sell services based on their brands.
MVNOs rely on the brands of their partner companies to achieve the same. For example, 'Virgin Mobile' relies on the Virgin brand to extend its reach. Since MVNOs usually sell unused MNO data, their tariff structures are affordable and appeal to all customers.
Types of MVNOs
There are 3 kinds of MVNOs; namely - resellers, enhanced service providers (ESPs), and full MVNOs.
Resellers : Resellers have no network infrastructure and rely on MNO brands to sell their services. They provide MNOs the opportunity to widen their reach to unexplored customer bases. The client-base of MNOs uses CDMA (code division multiple access) based devices and apt SIM (subscriber identity module) cards.
Enhanced Service Providers : ESPs or service operators offer their own SIM cards to customers. They provide unique services to clients with the help of their networks. ESPs handle more back office work & services than resellers.
Full MVNOs : These provide their own SIM cards and mobile numbering ranges. Full MVNOs own their networks and provide services through towers, mobile switching centers, & cellular units. They rely on their own OSS/BSS (operational support service/business support service) procedures to offer value-added services. They can launch their services depending on the client base and create their own niche. Full MVNOs are able to switch host MNOs due to their owning the customer base.
Pros of MVNOs
Economical : MVNOs offer monthly plans at half rates. If a big carrier charges USD 100, MVNOs may charge only USD 40 for the same.
Portability : They enable customers to switch to new networks & carry forward their old numbers.
No Contracts : Clients are not required to sign a contract as done with major carriers.
Privacy : Clients are guaranteed privacy & not needed to part with their personal data; like social security number, etc.
Market Scenario
The worldwide mobile virtual network operator market is expected over USD 70 billion by 2020. Growing mobile consumers & demand for data services should fuel market growth from 2014 to 2020 (forecast period). Youth, businesses, retail, and roaming services form the key industry customers.
Asia Pacific will register a CAGR above 10% in the near future. This can be ascribed to the expanding telecom industry in China, Vietnam, and Myanmar. Europe and North America are projected to witness growth on account of their well-established regulatory frameworks.
Key players operating in the global market are Virgin Mobile, Talkmobile, Poste Mobile, and Tesco Mobile. Tesco Mobile had nearly 500, 000 customers within its first year and has over 1.5 million clients presently. Though MVNOs paint a beautiful picture of affordability, they could need alternate strategies apart from voice & data plans to boost their revenues.

In-depth research report by Grand View Research, Inc. :
Mobile Virtual Network Operator (MVNO) Market Analysis & Segment Forecasts To 2020