The global underwater concrete market is expected to be driven by the growing hydropower generation capacity expansions. Hydropower has emerged as one of the fastest growing non-renewable energy sources over the past five years, primarily in Asia Pacific, Europe, and North America.
In 2014, hydropower development continued its strong growth trend, with an estimated 39 GW of hydropower capacity put into operation - bringing the world's total installed capacity to 1,055 GW1. Pumped storage capacity added in 2014 was 1.46 GW, with significant additional capacity under construction or in the planning stages. This led to an increase in the construction of dams and reservoirs, leading to the growth in the demand for underwater concrete. The market is expected to grow on account of the growth in the planned capacity expansions across the globe.
Global underwater concrete demand by region (Kilo Tons)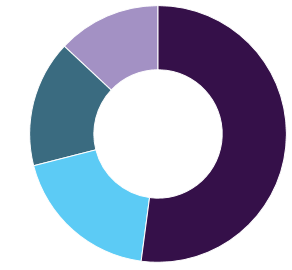 The demand for underwater concrete is growing substantially in marine applications for constructing tunnels and pavements & bases for bridges. In addition, the growing popularity of underwater concrete in developing nations is expected to have a positive impact on the market growth over the forecast period.
The growth of the tourism industry and marine trade is expected to have a positive impact on the demand for underwater concrete over the next nine years. The economies such as Thailand, Indonesia have witnessed high growth in the tourism sector translating in an increase in the marine constructions for leisure activities. As a result, the demand for underwater concrete is expected to rise over the next nine years.
Shore protection comprises a marine construction where huge boulders of underwater concrete are spread across the coastline to block the seawater or ocean water to rise after certain level The growing demand for underwater concrete in economies such as United Arab Emirates, Australia, New Zealand, Japan, and India among others, on account of rising efforts towards the fortification of shores to minimize economic losses in case of natural calamities is expected to drive the demand over the next nine years.
Companies such as Conmix Ltd., MAPEI, and MUHU(China) Construction Materials Co., Ltd., are involved in the production of plasticizers and superplasticizers used as admixtures in the underwater concrete. The companies are highly active in the region close to their production facilities, with a small share exported to other regions. The companies operate through well-established distribution chains comprising direct distribution for local sales and proximity sales with external agencies employed for international distribution.
Major cement manufacturers such as Sika AG and HeidelbergCement AG are integrated to provide high-quality concrete mixtures to the construction agencies in the area of operation. The companies are present at multiple locations across the globe to provide services to consumers located in the areas.

In-depth report on global underwater concrete market by Grand View Research:
https://www.grandviewresearch.com/industry-analysis/underwater-concrete-market