Category Overview
"Growing adoption of Transportation Management System (TMS) is aiding to the growth of the third-party logistics market"
The global third-party logistics market is expected to witness sustainable growth (CAGR of 8%) from 2020 to 2025 as manufacturers and end-use industries in emerging countries lack the internal control required for addressing logistics challenges. Moreover, the rapid adoption of logistics software and IT applications, to increase distribution coverage, is expected to boost the demand for 3PL services globally.
3PL suppliers are also positioning themselves for growth by collaborating with freight payment and audit companies to more efficiently handle time-consuming tasks such as back-office freight payment processing. Third-party logistics suppliers are collaborating with regional players to benefit from their knowledge of the local market, and maintain high-profit margins, low overhead costs, and their overall competitiveness. Furthermore, the advent of automation in logistics services is helping providers realize savings in processing and transportation costs.
Supplier Intelligence
"The global 3PL market is highly fragmented and competitive, with many large corporations striking strategic partnerships with mid-sized or small-sized companies to leverage their regional logistics capabilities."
The third-party logistics market features a highly fragmented competitive landscape and entrance of several small players. An increase in mergers and acquisitions, coupled with diffused customer concentration, has enabled the suppliers to secure add-on offerings to realize growth in new geographies.
However, the rate of acquisitions and mergers is expected to slow down in the near future, as the industry needs a substantial amount of time to adapt to the large number of acquisitions that took place in the last five years and focus on organic growth.
Pricing and Cost Intelligence
"Though cost transparency is lower, cost plus pricing model is offered by the suppliers to maximize profits with less management complexities."
Transportation and warehousing are two of the biggest cost components (~70%) of a third-party logistics service. In the fields of warehousing and transportation, several cost components determine the overall cost of the service.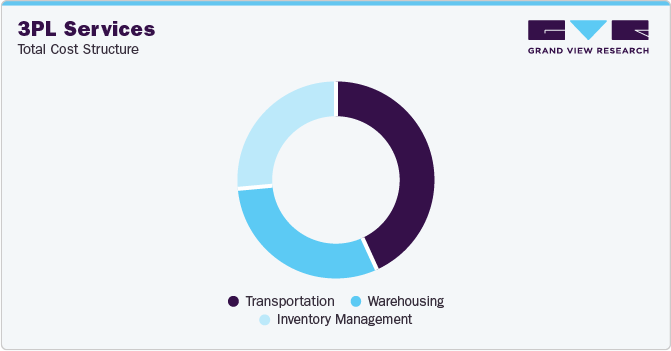 The third-party logistics market procurement intelligence report provides a detailed analysis of the cost structure of the service along with the prevalent pricing models that prominent suppliers opt for.
Sourcing Intelligence
"The Chinese government has lowered transportation costs for export and import enterprises temporarily as part of the efforts to ensure that work is resumed as soon as possible and the foreign trade sector remains afloat amid the outbreak of the COVID-19 pandemic."
The Asia Pacific regional market holds the highest share of the global 3PL market, owing to China's position as the leading sourcing destination due to its low-cost transportation and warehousing services.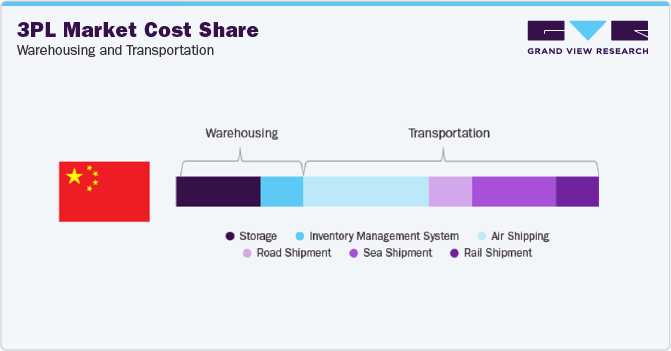 However, quality concerns have been raised about China's warehousing services in recent years, compelling customers to shift their supply chain to other equally cost-effective destinations such as India. India offers huge potential for growth owing to the increasing investments in its retail and manufacturing sectors. Factors such as the promising future growth prospects of India's retail industry and an increasing share of organized retail in it are expected to drive the third-party logistics market in India over the next ten years.
From a sourcing perspective, the majority of suppliers opt for a full-service outsourcing engagement model as it reduces the complexities associated with in-house logistics.
Suppliers widely prefer approved provider operating models to reduce risks and improve the potential for value creation. As such, suppliers are expected to move from offering generic services to proprietary services in the future. The report also provides details regarding quick wins, portfolio analysis, key negotiation strategies of key suppliers, and low-cost/best-cost sourcing analysis.
Frequently Asked Questions About This Report