Industry : Technology
The concept of "influencer" has been an integral part of the fashion and retail industry over the last few years, and it has developed alongside the industry's growing digitalization. Influencers have played a significant role in affecting ongoing trends and customers' purchasing decisions for years by using their status and power of influence. By collaborating with influencers, businesses have a chance to market their products in a way that is not possible through traditional marketing strategies. With the advancements in digital technology, the industry is currently observing the emergence of a new trend: the rise of virtual influencers.
Virtual influencers are digital, computer-generated personalities that exist entirely online. Similar to human influencers, these virtual influencers promote goods and brands on social media platforms such as Instagram, Facebook, Twitter, and TikTok. Virtual influencers, also known as CGI influencers, have personalities, features, and physical characteristics that are very similar to real people.
The human-like appearance and personality of these virtual characters are developed to help the audience in relating to them and forge a bond of trust that can have an impact on their purchasing behavior. The number of virtual influencers has increased significantly over the past couple of years. According to a survey conducted in 2022 by the Influencer Marketing Factory, an influencer marketing agency, around 35% of respondents had bought a product that was promoted by a virtual influencer, and around 58% of respondents followed at least one virtual influencer. Furthermore, a majority of consumers who bought a product that a virtual influencer promoted were between the ages of 18 and 44.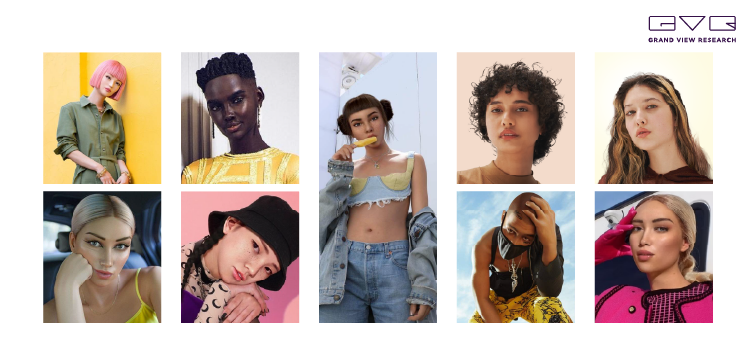 Several brands across the globe are supporting the use of CGI influencers for marketing strategies for a variety of reasons. For instance, virtual influencers allow brand managers to have complete control over their projects from inception to completion, which gives them a significant advantage as they do not have to rely on content creators. Furthermore, virtual influencers can produce content continuously, which enhances the operational efficiency of marketing campaigns and provides a cost-effective alternative to real influencers. The brand managers who are able to target a particular audience by utilizing a virtual influencer whose follower base matches their target audience stand to gain from this constant stream of marketing content that can help in attracting new consumers.
Several businesses have entered into partnerships with these virtual influencers to promote their brands and expand their customer base. Some of the prominent virtual influencers are Lu Lil Miquela (2.8 million Instagram followers), Do Magalu (6 million Instagram followers), and Guggimon (1.4 million Instagram followers). Companies such as Balmain, Calvin Klein, Prada, and Balenciaga are using virtual influencers as part of their marketing strategies. For instance, Lil Miquela has collaborated with Prada and Calvin Klein, and according to a study conducted in 2022 by the University of Padova, Lil Miquela's expected earnings per post ranged from USD 6,056 to USD 10,093 per month. Similarly, another virtual influencer, Imma, has collaborated with organizations such as Samsung, IKEA, and Porsche.
Additionally, brands have also started to create their own virtual influencers as part of their marketing efforts. For instance, in 2023, Myntra, an Indian fashion e-commerce company, announced its first virtual influencer, Maya, in an effort to assist customers in their shopping decisions. Similarly, a British retailer, Marks & Spencer, introduced "Mira" as its first virtual influencer in 2022 via her own dedicated Instagram account. The retailer announced that the launch of a virtual influencer was aimed towards an effort to engage a younger audience by creating a new technology-focused community. Similarly, the luxury clothing company, LVMH, unveiled "Livi", its virtual ambassador, at the LVMH Innovation Award ceremony in 2022. Virtual influencers are also being utilized by government organizations in their marketing strategies. For instance, in 2023, Italy's tourism ministry launched a virtual influencer based on goddess Venus under a new marketing campaign called "Open to Wonder".
Although the market for virtual influencers is rapidly expanding, there are still certain risks for brands that use them. Genuineness and trust factors related to these virtual influencers can cause issues in some scenarios. For instance, real influencers typically put the products they recommend through a testing process, whereas the same is not possible in the case of virtual influencers. In certain cases, customers may feel that there should be a personal touch, which can constrain their ability to connect with a virtual influencer. For instance, according to the study by the University of Padova, only 12% of the respondents said that they would have the same level of confidence in virtual influencers as they would in human ones.
Brands can address issues related to trust and genuineness by explicitly informing their audience in advance that the influencer is virtual rather than real, in order to ensure transparency about the virtual influencer. This can be achieved through disclaimers in captions, posts, or profile descriptions where virtual influencers are used.
Even though there are certain challenges, there is a significant potential for growth in the area of virtual influencers due to their appeal in the younger demographics. For instance, brands can reach Gen Z consumers, who are typically more accustomed to using avatars and engage in online activity, through marketing strategies focused around virtual influencers. This can be attributed to the growing importance that Gen Z user group place on their individual digital identities. A study conducted by Roblox, a virtual world platform, in 2022 found that around 42% of respondents placed more value on expressing themselves online compared to the real world. These types of sentiments and shifts in consumer behavior are expected to boost the demand for virtual influencers in the coming years.
Authored By
Jagdishh Thadhanii | Cluster Head L1 - ICT
Jagdishh leads one of the prominent clusters within GVR, specializing in the ICT & TMT sector. With a wealth of combined experience spanning 7 years in IT & Strategy Consulting, Market Research, and Analytics, he demonstrates expertise in various domains. Jagdish undertakes thorough secondary and primary research to conduct meticulous data analysis. He also engages in interviews with key industry stakeholders to gain valuable insights into market dynamics and significant advancements. Moreover, Jagdish assumes responsibility for producing and refining customized and syndicated research reports, conducting market engineering and forecasting, as well as performing industry and competitive analyses. He actively monitors multiple Next-Generation technology sectors, specializing in cutting-edge areas like Artificial Intelligence, Machine Learning, Robotic Process Automation, Datacenters, Cloud Computing, Cybersecurity, Autonomous Vehicles, Mobility Devices, and more.