Refractive index (RI) determines the transparency of an object. The RI of normal optical lenses is 1.5. These lenses are used in microscopes, photovoltaic cells, telescopes, and glasses. Lenses need to provide clarity by deflecting stray light, which causes glares or obstructs vision. Fortunately, anti-reflective coatings achieve this and thus improve lens efficiency.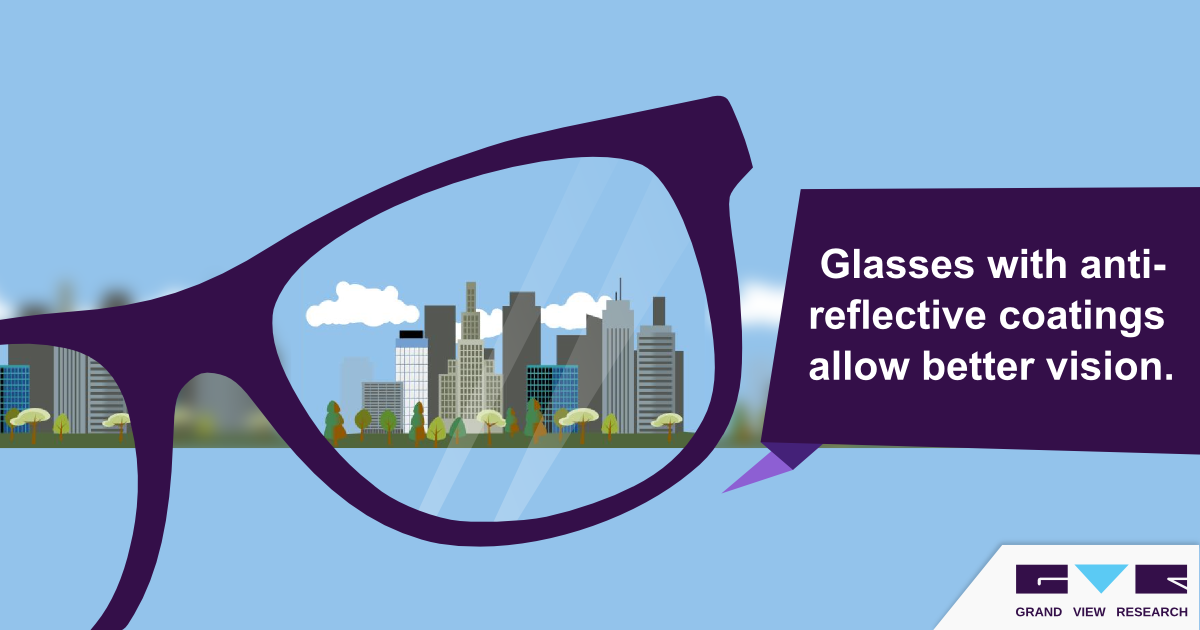 What are Anti-Reflective Coatings?
Anti-reflective coatings or AR coatings are applied to the surfaces of lenses to improve vision and reduce reflection. These coatings comprise thin films layered alternately with contrasting RIs. They reduce reflections or glint from the sun's rays and allow clear vision. AR coatings are used extensively on large TV & computer screens to minimize glare.
This technology was first patented in 1938 by Katherine Blodgett, a scientist at General Electric. She successfully created the first instance of AR coating by continuously applying 44 layers of monomolecular oil to a piece of glass. This enabled an almost 100% transmission of natural light through the glass.
Solar Applications - A Cornerstone of Innovation
Magnolia Solar, an American company, focuses on creating AR coatings for photovoltaic cells. Photovoltaic cells, an integral part of solar panels are semiconductor diodes that convert sunlight to direct current. This is how the charging of solar panels takes place. The purpose of AR coatings on solar panels is to reduce the reflection rate and optimize energy absorption.
The company has collaborated with the New York State Energy Research and Development Authority (NYSERDA) and the Defense Advanced Research Projects Agency (DARPA) to develop coatings for optical fibers.
DSM Innovation Center, a Netherlands-based company has developed a sunlight-trapping material with the help of 'nano-porous' technology. Commercially, this material is known as KhepriCoat. It was earlier used in picture frames but is used widely in solar energy applications nowadays.
These coatings are also used on aircrafts for stealth missions. They consist of carbonized sugar molecules arranged in a hexagonal format. These molecules can effectively absorb rays from the Ka-band (high frequency) that are mainly used in military radars and speed traps for law enforcement.
Popularity of Anti-glare Lenses to Stimulate Demand
Scientists in Germany have discovered a new AR coating technique for curved plastic lenses. This technique reduces the possibility of stray light and increases light focus in cameras and telescopes. It will soon be applied to virtual reality and other gesture controlled devices. This technology makes use of nanomaterial coatings that are applied on complex curved lenses. The material is diluted with air till its RI becomes equal to the RI of air. This minimizes reflection at odd angles and gives a wider perspective.
Demand for anti-glare eyewear & lenses is expected to drive the global anti-reflective coatings market. Lenses with anti-reflective coating can improve vision of the user. Electronics & electrical industries and consumers with eye correction needs will be the key end-users in the market. North America dominated the global market with a demand exceeding 35% of the total market in 2013. Use of these coatings in solar panels can lead to optimum energy utilization and thus greater energy savings. Major players operating in the industry are Carl Zeiss AG, Royal DSM, Essilor International S.A., and Optical Coatings Japan.

Related report by Grand View Research: