Akin to other industries, healthcare too is going digital. Actually; data analytics, software-based technology, cloud computing, and IoT (Internet of Things) are set to transform 'life sciences' like never before.
IT (Information Technology) revolution in healthcare, like other industries, is categorized into three phases. The first and second phases focused on systems & processes. The third (latest) aims to build a fully-integrated healthcare IT system involving all stakeholders, without negotiating on privacy & security. However, its most distinguished element is the focus on patient needs.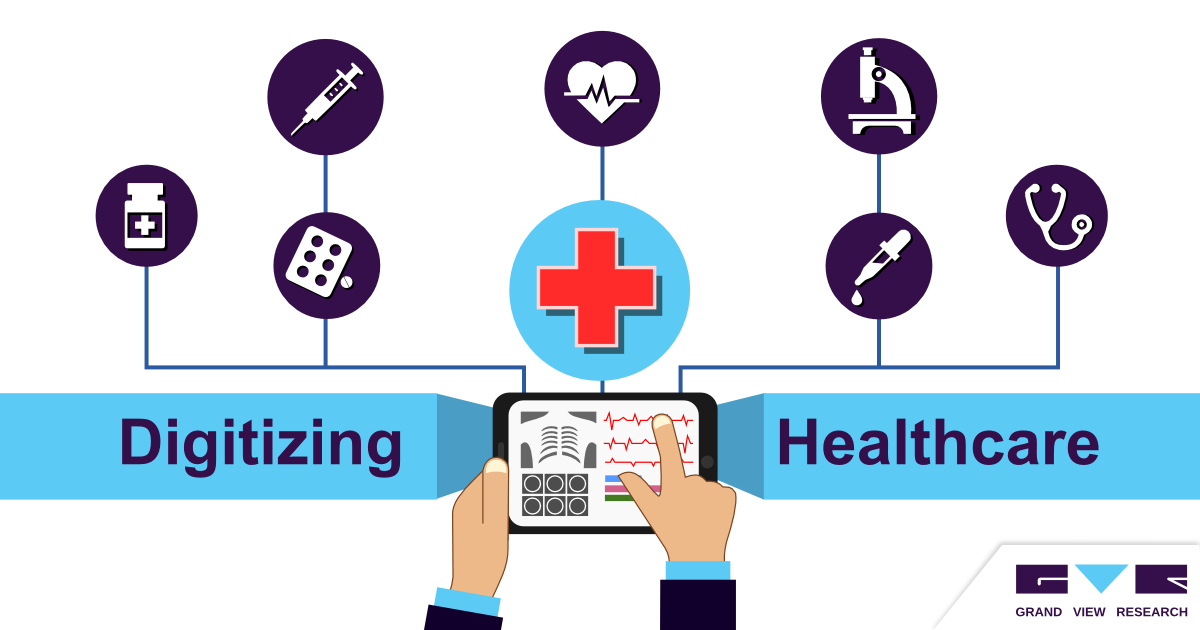 Patients Rule!
As patients from almost every nook & corner of the world get comfortable with the digital way of doing things, medical organizations place these entities at the center of their digital strategy. Nearly 80% of all healthcare companies have invested in APIs (application programming interfaces) to develop mobile apps.
From providing insights on patients' choice of services & channels (online portals/e-mails/mobile apps/local branches/mails) to debunking common myths on user ages & service types, healthcare IT clearly adopts a 'patient-centric' approach!
As patients realize digitization's benefits in terms of costs, time, & convenience; it's only a matter of time before every healthcare stakeholder goes deeply into digitization.
Pre-considerations
Patient Preferences - Patients are demanding more access to medical information. Various portals have grown and let patients manage their appointments, access records, & connect with their doctors. Focus groups, surveys, & competitor analysis can lead businesses to understand what patients want & unveil best ways to give them that.
Cost-Benefit Analysis - An evaluation of patient demand, investments required, and the resultant value creation will lead to sound decisions regarding specific service developments.
Attracting Attention - This would be achieved by adding new services or developing more complex & high-value offerings on a consistent basis.
Big Data Analytics - IT firms estimate the healthcare industry to produce approx. 25, 000 petabytes of data. Efficient management of this data should be the key to effective digitization and better health outcomes.
Challenges
Cost Control - Though digitizing may lower healthcare costs in the long run, updating IT infrastructure is not cheap. Budget constraints compel IT departments on containing the use of different resources without compromising on quality.
Compliance & Safety - Compliance with security is of utmost importance to prohibit unauthorized access to patient data. Regulations such as 'HIPAA' (Health Insurance Portability and Accountability Act) have prescribed directives regarding data privacy & security.
Summing This Up
The latest 'digital healthcare' phase goes beyond technological applications for certain tasks. It also covers all aspects of healthcare business comprising products, processes, channels, etc. In fact, digital technology is set to introduce brand-new operating models for medical vendors.
To conclude, the time for digital disruption across healthcare has arrived. Companies placing their patients first have a glorious future!

Related reports by Grand View Research:
Health Information Exchange (HIE) Market