Scouting for an affordable, flexible, and scalable billing solution for your business? 'Cloud Billing' is the way to go! This subset of 'Cloud Technology' is touted to be the next 'best thing' for seamless operations. Through cloud computing, businesses can address their functional requirements (like payment modes, user identification, etc). These businesses can also cater to non-functional requirements (such as security, fault tolerance, & standards).
Before getting into the nitty-gritty of cloud billing and its potential impact on businesses, let us briefly understand what 'cloud technology' means.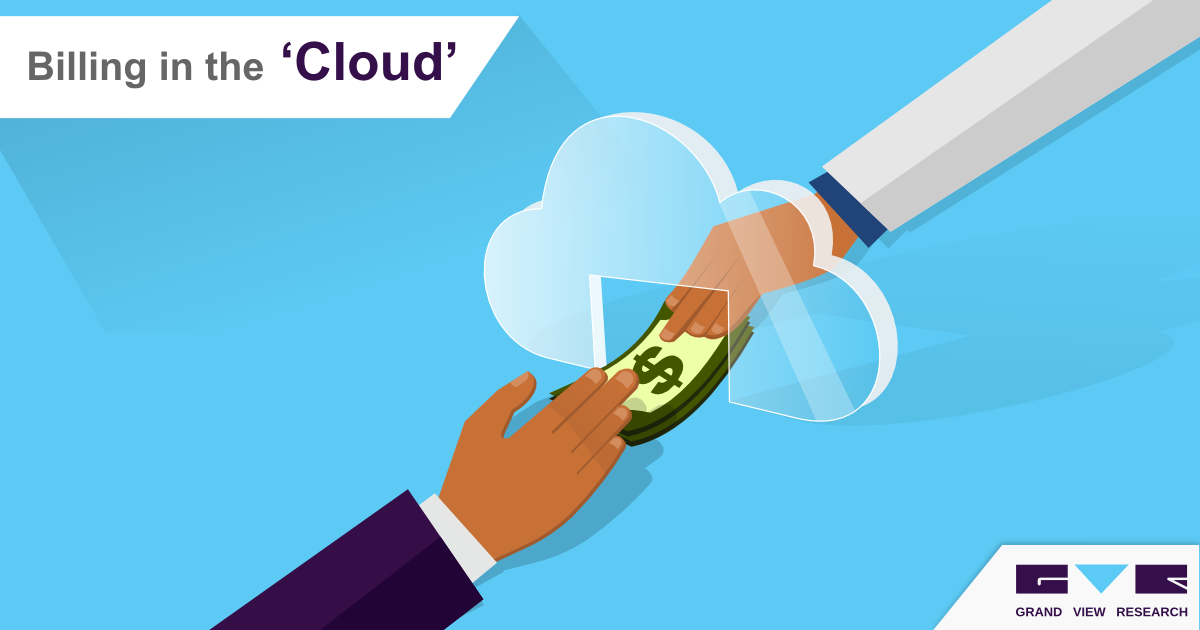 What Is Cloud Technology?
Simply put, 'cloud technology' or 'cloud computing' enables the storage & access of programs and data via the internet & not conventional physical modes (like hard drives). The term has evolved further to include various services comprising IaaS (Infrastructure as a Service), Paas (Platform as a Service), and SaaS (Software as a Service).
Cloud Is the 'New Normal'
In a recent survey, about two-thirds of all enterprises claimed most of their purchasing, marketing, and supply chain functions to be cloud-based. Over half of them predicted cloud computing to boost their top-line revenues within three years of adoption. In fact, most companies are foreseen to depend on cloud technology in the coming years. Emergence of 'cloud computing' as a mainstream IT (Information Technology) strategy would pave the way for cloud billing.
How Does Cloud Billing Support Businesses?
Businesses expect to adopt cloud automation, as provided by reputed vendors (like Salesforce and ServiceNow). This solution helps businesses launch new operational models, streamline supply chains, & better manage/analyze data.
Shorter production cycles, more dynamic systems, and higher customer satisfaction are the main benefits of cloud billing. They enable companies to satisfy clients & win their loyalty. Novel solutions capable of unlocking recurring and usage-based revenue models are being developed. In fact, several companies claim to have earned higher recurring revenues, a lofty goal for older business models!
A mobile network operator firm, 'I-Wireless,' initially used a traditional billing platform that offered little flexibility and zero real-time rating for data services. Its switch to cloud billing made it more competitive through efficient customer care & new revenue streams.
Key Trends
Rising demand for public cloud services and paperless billing has rendered cloud billing into hogging the limelight. This is what the future beholds for cloud billing solutions:
- The telecom industry, with its complex billing requirements, could prove to be a lucrative consumer of cloud billing services
- The government sector may create various opportunities. Enterprises can opt from subscription-based, pay-per-use, or real-time billing
- Bundled services should drive adoption
- Small & Medium Businesses (SMBs) are expected to be the largest customer due to their huge potential cost savings.
Cloud technology is indispensible for businesses! It assists them target large-scale efficiencies and growth prospects.
Some related reports on cloud technologies and their business applications from Grand View Research, Inc.:
https://www.grandviewresearch.com/industry-analysis/cloud-based-storage-market
https://www.grandviewresearch.com/industry-analysis/cloud-based-enterprise-content-management-market
https://www.grandviewresearch.com/industry-analysis/cloud-based-applications-market
https://www.grandviewresearch.com/industry-analysis/cloud-services-market
https://www.grandviewresearch.com/industry-analysis/cloud-security-market