Did you know that wearable devices or wearables were accessories & clothing comprising innovative & computer electronic technologies? They normally display pragmatic features & functions.
These devices are no longer confined to human beings but also used by pets and domestic animals! Pet wearables are estimated to observe growth owing to 'tracking & identification' and 'distance & behavior monitoring' of pets.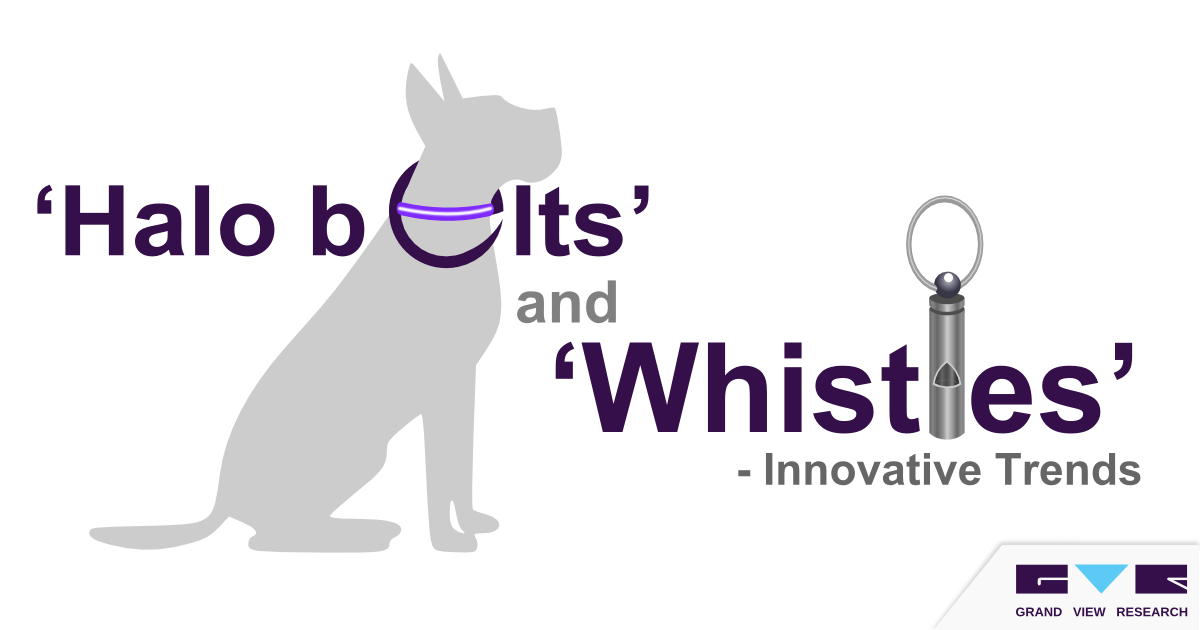 Ultramodern Trends/Devices
The market has developed a new device, 'whistle.' Whistle, as per its online website, focuses on health & GPS tracking. It is fixed with the pet's collar and enables owners to assess & track pet movements, exercise, & activities. Whistle is a highly resourceful contribution to pet wearables and has changed the scenario of 'pet health' forever.
The said device assists owners in monitoring their pets. Additionally, it enables them to control their behavior. Other innovative devices; such as Buddy, Pod2, Nuzzle, and WUF allow tracking & surveillance. These track sleep patterns & heart rates. Moreover, they have alert system & geofencing applications. Yet another advancement that has markedly influenced the lives of owners includes 'Halo Belts.'
Halo Belts - Truly Fascinating!
'Halo belts' are used for pets and light up at night. Owners can thus locate their pets despite pitch darkness & prevent them from scaring others. Also, people can identify them from long-distances in case they have strayed away from their location. 'Careful monitoring' denotes humans' protective concern & emotional love for pet animals.
Pet Wearable Market - Insights
The global pet wearable market will reach nearly USD 2.5 billion by 2022. It is being propelled by huge expenses on pet diagnostics. The market is anticipated to be pushed further by the adoption of 'healthcare diagnostics' for domestic animals. Moreover, demand for careful pet surveillance, propels market growth.
Divisions and Companies
Pet wearables are divided by applications, technologies, and geographies. Applications include security & safety, medical diagnosis & treatment, behavior control & monitoring, and tracking & identification.
The market, in terms of technologies, is trifurcated into GPS, RFID, and sensors. Asia Pacific, Europe, North America, and rest of the world constitute the regions. Key players in the worldwide market comprise Whistle Labs Inc; PetPace LLC; Fitbark; and i4C Innovations.
Related report by Grand View Research: