Ever wondered what made LCD screen colors in laptops, tablets, phones, e-readers, and televisions so vivacious? Would you believe if you were told that these colors were being emitted by tiny dots, called quantum dots?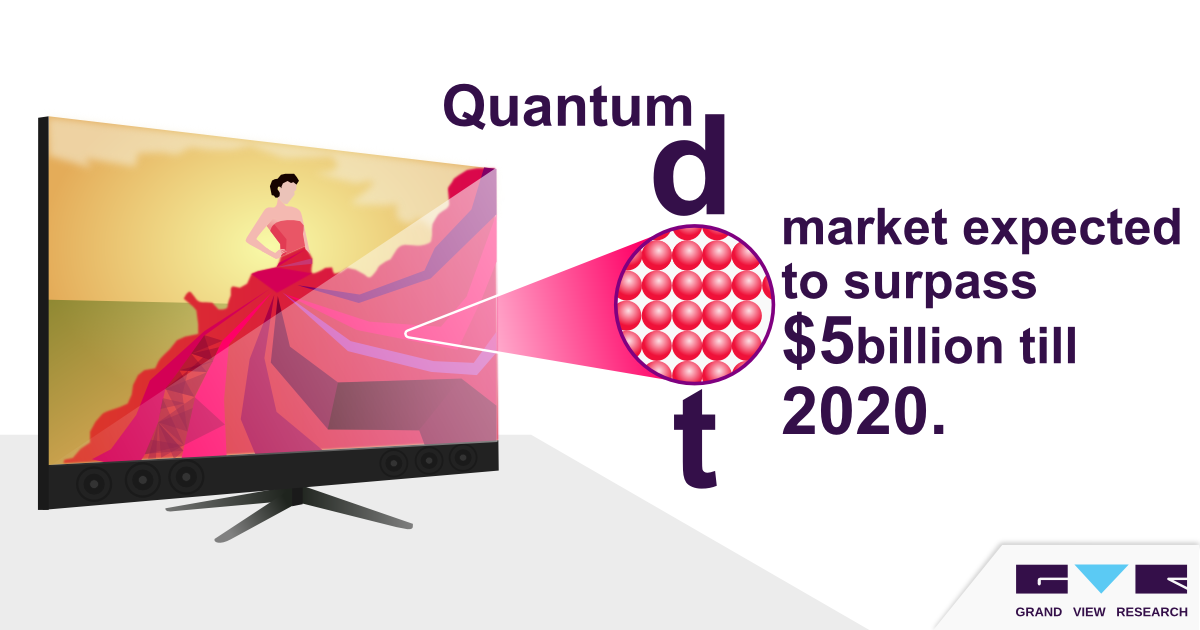 What Exactly are Quantum Dots?
Quantum dots (QDs) are nano-crystals or tiny particles of a semiconducting material. They are roughly one ten-thousandth the width of a human hair, thus justifying their name.
Another cool thing about QDs is that when they are exposed to suitable light; they turn luminous, generating very pure color! These dots display brightness that is 10 to 20 times more than organic dyes. As the semiconductor material shrivels to quantum-dot level, the 'light wavelength' material changes from insulator to conductor.
Benefits of QDs
QDs are used in biological imaging, renewable energy, optoelectronics, security, surveillance, and quantum optics. In biological imaging, they are used for in-vitro and in-vivo imaging to detect cancer cells.
Across optoelectronics, they are used in LEDs for more vivid color ranges. Quantum particles cells are anticipated to be a renewable source of energy in the future.
Applications
Medical devices, sensors, lasers, photovoltaics, chips, LED display devices, and LED lighting devices constitute the market applications. QDs find 'imaging' applications in medical devices, helping detect cancerous cells.
QD LED display devices are incorporated in ultra-flat LCD (liquid crystal display) panels. Laser devices are used in biological cell-tagging.. Photovoltaics are employed in power stations, buildings, solar roadways, transport, and others. Sensors, on the contrary, are adopted for the detection of biochemical & chemical molecules.
QDs - Market Aspects
Based on a report by Grand View Research, Inc.; the quantum dots market is predicted at USD 3.8 billion by 2022. Wider demand for QD-enhanced LED displays has propelled market expansion. North America reigned in 2014. Asia Pacific can witness the highest growth in the near future.
Competitors
'LG Display,' 'Samsung Electronics Company Limited,' 'Sony Corporation,' and 'Altair Nanotechnology Incorporated' are the major industry competitors. These companies often resort to collaborations to gain better market traction.

Related report by Grand View Research: