Industry : Advanced Interior Materials
Sound waves can leak inside a closed environment through structural members, air passages, and exterior walls. High noise level seeping inside a room or closed environment can affect human health and efficiency. Sound isolation is of utmost importance to achieve comfort, human health & safety, privacy and to comply with regulatory standards.
Acoustic insulation materials demand has been mainly driven by the regulations pertaining to noise control and isolation mainly in the U.S. and the European Union. These laws regulate the level of external sound leaking inside a building or closed environment like a vehicle, airplane, etc. Such a high level of monitoring has triggered demand for acoustic insulation materials.
Unlike the U.S. and the European Union, Asia Pacific does not have any regulations pertaining to the noise control and isolation for buildings. Demand in this region is mainly driven by increasing adoption of standards and technologies implemented in developed regions. Factors such as sound insulation, low-noise equipment, etc. are used as the key USP in most of the developing countries. Increasing commercial construction segment is also expected to trigger the market growth over the forecast period.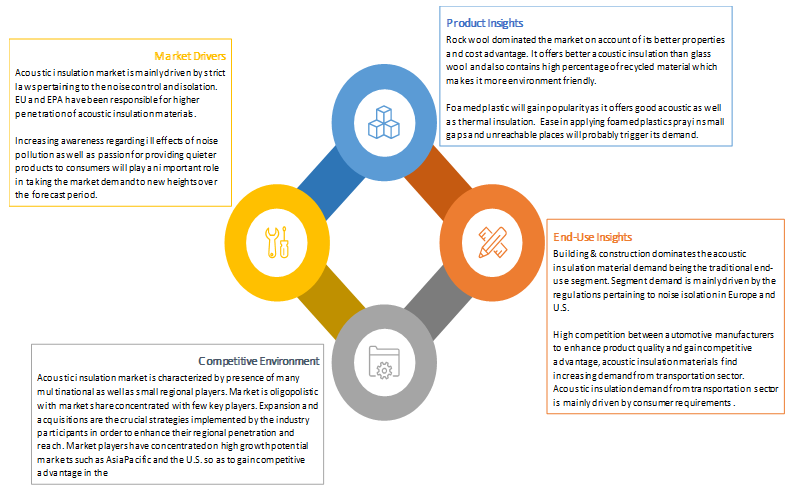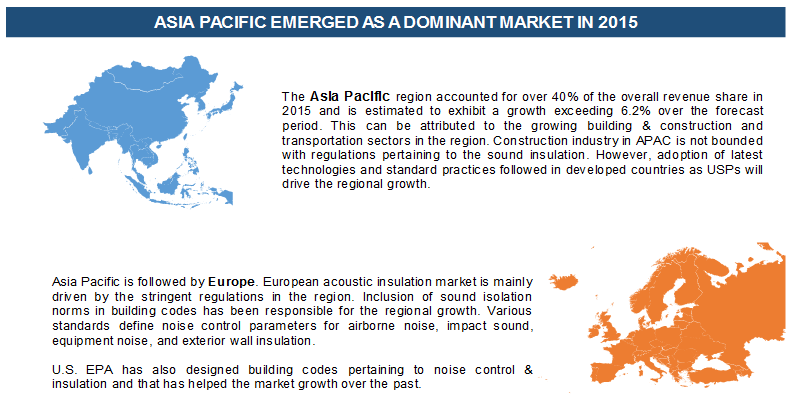 In-depth report on global acoustic insulation market by Grand View Research:
https://www.grandviewresearch.com/industry-analysis/acoustic-insulation-market