Industry : Power Generation & Storage
Steam turbines are popularly known for their use in thermal power plants for generating electricity. Many thermal power plants came into existence in the time of electricity crunch in developed as well as developing countries in the past. Coal being the primary fuel used in powering these plants have raised many environmental issues in today's world. Most of the developed countries have started replacing the coal power plants with cleaner options such as gas power plants, renewable energy sources, etc.
This has hampered the steam turbine market growth globally, mostly in Europe and North America. However, emergence of combined heat & power (CHP) technology which utilizes combined cycle gas and steam turbines has triggered the steam turbines demand. Wide acceptance of CHP systems owing to increased efficiency and reduced environmental impacts will probably drive the global steam turbines market over the forecast period.
Increasing installation of thermal power generation units in China and South East Asian countries will foster the market growth. China being rich in coal reserves is still focusing on coal fired power plants despite the hazardous environmental impacts. Indian steam turbines market will also encounter promising growth once the internal issues with coal reserves get resolved.
The global steam turbine market is heading toward consolidation with no new entrants in the past few years. Globalization is the key to market competition, wherein international trade forms an important aspect of sustainable growth. Most of the players have established joint ventures with several customers and suppliers in various countries around the world that help to increase market share, decrease costs, and gain access to new markets. International trade can bring great risk to companies as foreign players satisfy domestic demand, which otherwise could be fulfilled by domestic players.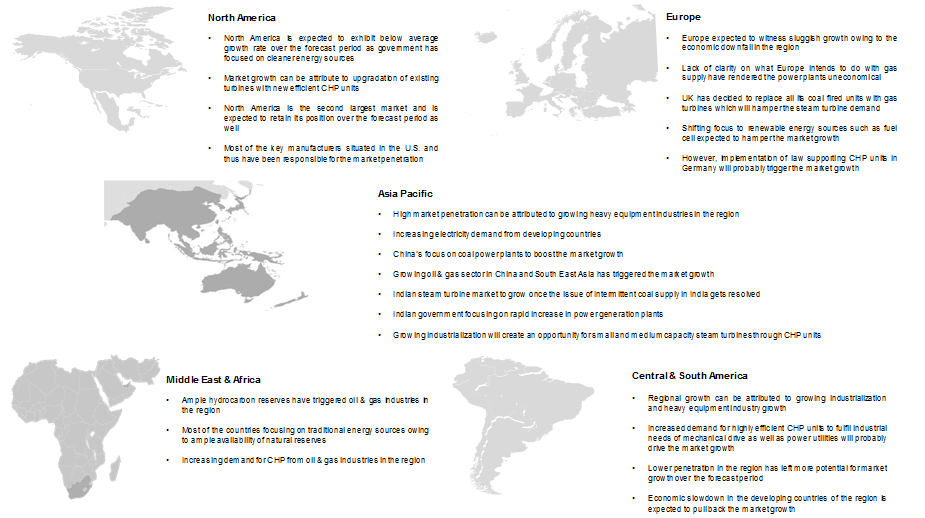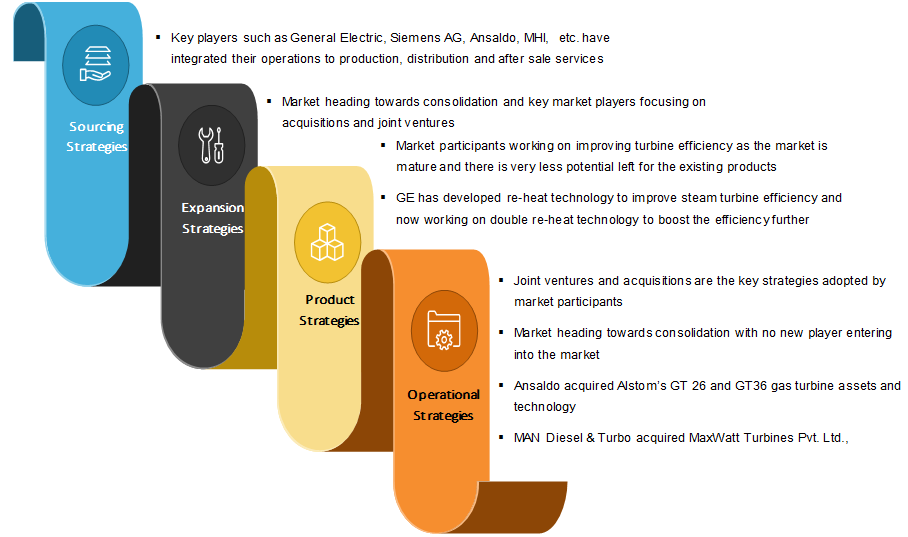 In-depth report on global steam turbine market by Grand View Research:
https://www.grandviewresearch.com/industry-analysis/steam-turbine-market