Drones for agriculture? Sounds a little far-fetched, but believe it or not, they are proving very useful for farmers to monitor their properties. Also, with drones finding application in an extraordinary number of fields, the idea does not sound off. The real question though is, will federal rules support or hamper the growth of this industry? That's something we will have to wait and see.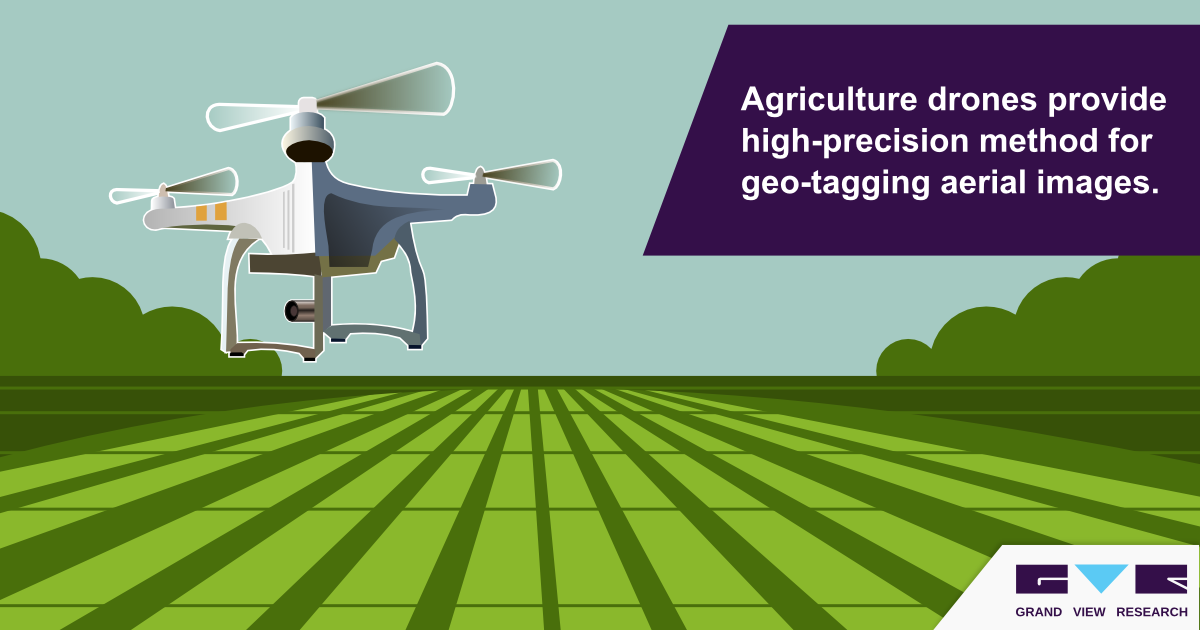 Where Do Drones Fit in The Agriculture Sector?
An agriculture drone is an unmanned aerial vehicle (UAV), that can be used to monitor crop growth, and help in increasing crop production. Farm efficiency can very well be improved using this technology. Thanks to them, farmers are using high-precision methods for geo-tagging aerial images. Unmanned aerial vehicles (UAVs) or drones can help farmers keep a track of their fields and livestock, which can prevent diseases.
Agriculture drones provide information regarding soil, fruits, crops, and weeds. These devices aid in crop scouting and alert users in making the right decisions about pesticides & fertilizers. This can help farmers increase their agricultural yield without any eco harm or wastage. Furthermore, developers are working with the government to track and prevent illegal activities like poaching, logging, and deforestation.
How Does The Agriculture Drone Technology Work?
UAVs are equipped with sensors and good imaging capabilities. Some even have thermal infrared sensors for better monitoring. Agriculture drone systems consist of hardware, sensors, and software. They capture high resolution images even in cloudy climates. These drones are capable of providing a bird's eye view of the field, which helps farmers in getting a complete picture. Issues such as fungal and pest infections, soil variations, and irrigation problems, to name a few, can be identified using this technology.
New technologies, such as flight-planning software allows users to set flight paths, allowing better land coverage. The agriculture drones click pictures with their special light sensor cameras. Once these drones land, their software enables users to collate and weave geo-tagged photos together, allowing optimized monitoring. The drones can provide periodic updates to the farmer about the crops, which helps them determine future course of action.
Agriculture Drones - Market Aspects
Agriculture drones have received a lot of support from the farming community, as they perform a range of activities which ultimately help in increasing crop production and yield. This has helped manufacturers in investing in the technology. Some of the major factors driving the agriculture drone market are:
There has been an increased presence of automation in agriculture and farming, which presents good growth opportunities for these drones.

Advancements made in precision agriculture, along with innovations in the GPS mapping space are expected to propel future agriculture drone market growth.

Drones have made it easier for farmers to understand their crops and irrigation techniques, thus potentially increasing their demand in the farming community. Through this technology, farmers can implement smart integration systems and pesticide management.

Favorable regulatory policies by the Government are also expected to help big as well as small organizations leave a mark in the industry.

Agriculture drones which have been designed for spraying crops have also shown efficiency, as they spray the adequate amount of the required liquid evenly on them. This again is a potential market driver.

Escalating investments by venture firms are likely to drive the market in the coming years.
However, agriculture drones are not without their issues. One of the common issues is the range and time of the drone flight, which can become an issue in case of large farms and fields. The initial cost of purchase is also quite high, which may again present an obstacle to the market growth. Connectivity and weather conditions also need to be favorable, if the user needs efficiency in results. There is also the issue of airspace interference, which can present legal challenges for the farmers. All these factors can stunt market growth.
Rules and Regulations
The U.S. Federal Aviation Administration (FAA) permits the operation of commercial drones as long as they adhere to the rules. By-laws stipulate that the legal weight of drones does not exceed 55 pounds, their speed is not higher than 100 miles per hour, and that their maximum altitude is 400 feet. In addition to these, UAV pilots need to be a minimum of 16 years old and should have acquired a certification. The rule also specifies that the agriculture drones remain within the operators' visual sites.
Industry Players
Trimble Navigation Ltd., DJI Technology, 3D Robotics, Precision Hawk, AeroVironment, Inc., DroneDeploy and Parrot SA are the key players in this market. Some of the recent developments that the agriculture drone market has seen with respect to these companies include:
In September 2019, Trimble Select announced their partnership with senseFly, a Swiss company specializing in fixed-wing drone solutions. This development would help farmers in crop monitoring, with customers of Trimble gaining access to senseFly's extensive portfolio of drone sensors.

In September 2019, DJI introduced the P4 Multispectral, the world's first integrated multispectral imaging drone, which would combine data from six different sensors to monitor crop health. The drone would assist farmers and agronomists in improving crop yield while cutting costs.

In August 2019, AeroVironment, for its Quantix and AV DSS University Collaboration Project, donated 87 of its Quantix drones and AV DSS Ecosystems to 35 agriculture departments in various U.S. universities, to enable academic research and improve crop production practices.

In-depth report on global agriculture drone market by Grand View Research:
https://www.grandviewresearch.com/industry-analysis/agriculture-drones-market