Imagine a couple planning a 'much-needed' holiday in the Caribbean. They select a resort and visit it to check its insides. Appears normal, doesn't it? However, what's different is that they do the same while one partner is in Canada and the other in Dubai. This is just one of the amazing things that can be achieved through Augmented Reality (AR).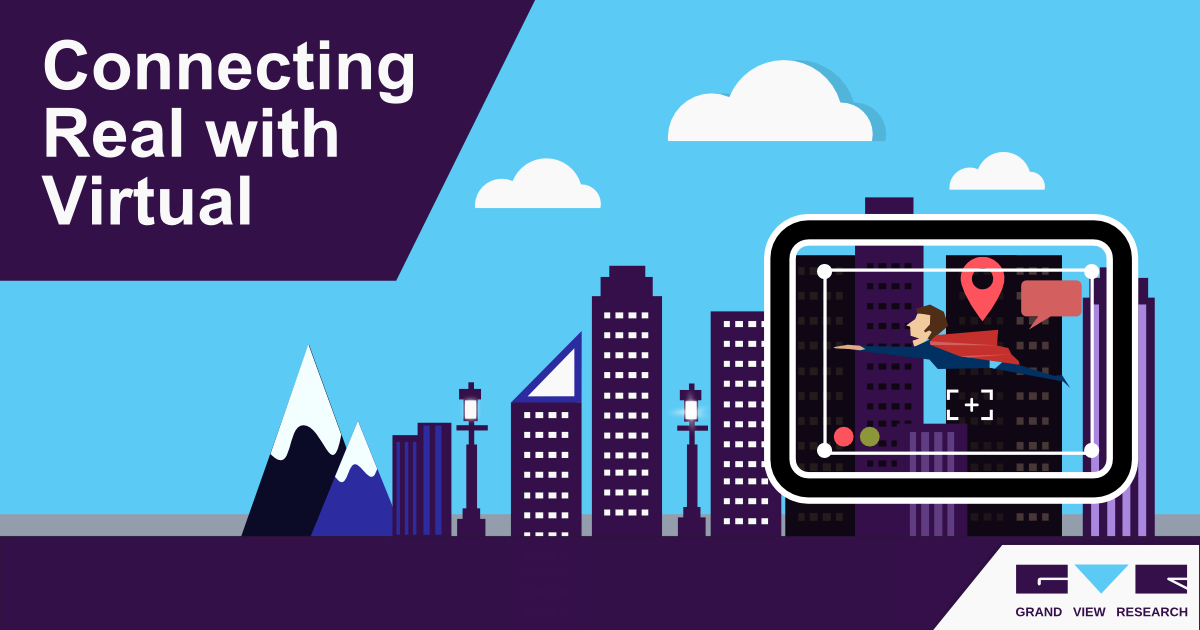 AR places digital objects/information in our physical realm. These elements are visible when looked at through AR lenses or smart phone cameras. AR is poised to alter several industries, right from marketing and manufacturing to healthcare and education. Here's how:
AR in Marketing
An instance of AR in marketing is that of furniture giant, IKEA helping customers visualize how its furniture would look when shifted in their homes. There is growing evidence supporting the positive impact of AR on client engagement, market awareness, and brand recognition.
AR scores over 'Virtual Reality' (VR) in marketing, as it can be integrated with existing marketing campaigns. Unlike this, VR tends to isolate users in a completely virtual world.
AR in Manufacturing
Engineers at Lockheed Martin wear AR glasses that are equipped with cameras, motion sensors and depth sensors to see depictions of parts, bolts, cables, and instructions for assembling particular components. This boosts their work speed by 30% & accuracy to 96%!
AR in Retail
AR is set to reshape retail, with vendors employing it to eliminate shoppers' pain points, improve client services, & create more personalized buying experiences. Several companies are working on AR usage across in-stores and out-stores.
AR in Education
The Chinese government is developing an AR-based curriculum in all national schools. A medical student will soon move around in a human body's virtual 3-D version.
AR in Healthcare
AR is expected to become an integral part of healthcare in the next five years. From assisting pharmaceutical companies (in showing patients how drugs work inside their bodies) to surgeons (for medical purposes), it has many benefits.
Augmented Reality - Market Insights
The AR market is predicted to generate around USD 100 billion by 2024. It will be led forward by sophisticated hardware and mobile software. Also, rising union of 'Internet of Things' and 'AR' should propel market demand in the near future.
Popular Among Leaders
Gauging the huge potential of AR, technology behemoths like Apple, Google (Google Glass), Microsoft (HoloLens), and Facebook are heavily investing in it. Apple's acquisition of Metaio and PrimeSense reiterates CEO Tim Cook's belief in AR. While Metaio sold software that combined camera images and computer-generated objects, PrimeSense was into 3-D sensing.
However, high price of AR hardware like Google Glass should restrict the augmented reality market. Andrew Ng, chief scientist at Baidu Research, stresses how tough it is to convince people to spend heavily on AR/VR goggles. This is precisely why AR mobile apps are gaining recognition. 'Pokemon Go's phenomenal success is evidence enough to AR's mobile advantage.
To Conclude
Consumers are aware that AR has grown beyond just being a concept (in sci-fi movies like 'Minority Report). The technology may drastically change our everyday lives. Its true power lies in its ability to combine real and virtual worlds.

Related report by Grand View Research: