Biotechnology could be the answer to daily problems in bio agriculture, bio industrial, biopharmaceuticals, and bioservices. It is raising the bar on effectiveness while being economical; opening new avenues for market players to dabble with.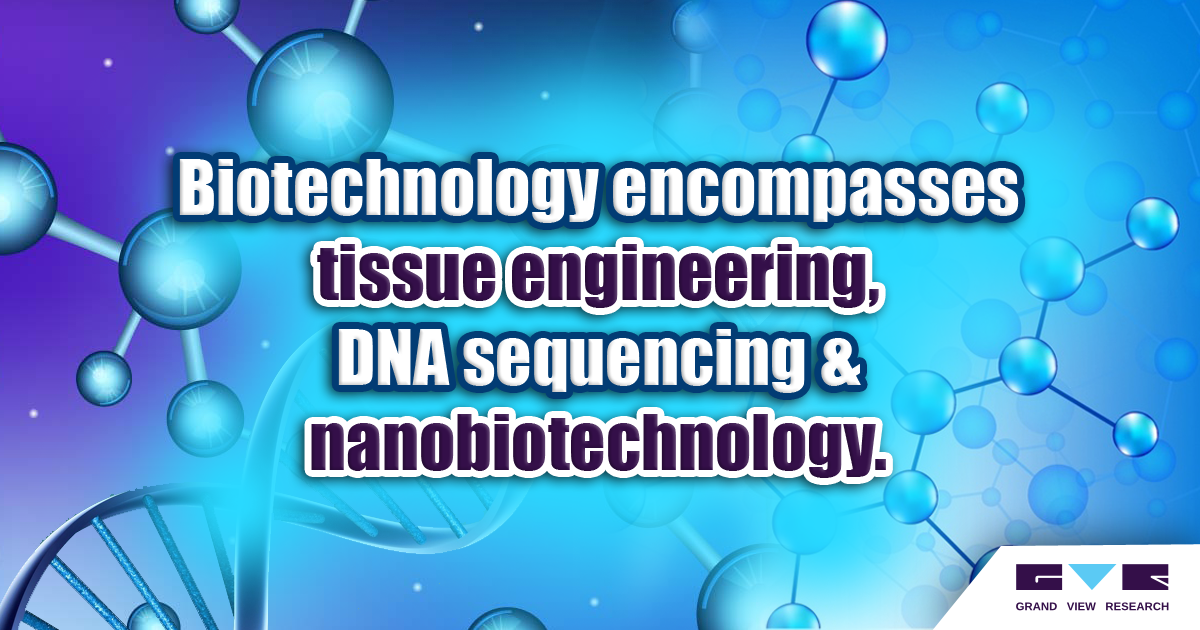 What Exactly is Biotechnology?
'Biotechnology' is based on the biological processing of living organisms & systems to develop new technologies. It exploits cellular & biomolecular processes to create new products & technologies. This leads to improvement in the health of consumers and the planet.
Its Role
Biotechnology is rooted in the science of microbiology, genetics, animal cell culture, embryology, cell biology, etc. The technology provides breakthroughs, developments, and products in biofuels, agricultural biotechnology, regenerative medicines, vaccines, and so on.
Biologists study cell functions & structure to get a better understanding of proteins, genes, and cells. The same helps fight orphan diseases, reduces carbon footprints, and provides cleaner energy. In addition, products developed from the technology boost food sources, combat pollution, and improve nutritional health.
Novel Trends
Countries; like Burkina Faso, Nigeria, Egypt, South Africa, and Sudan are cultivating genetically engineered crops; such as Bacillus thuringiensis (Bt) cotton, corn, cow pea, nitrogen, water efficient rice, etc. Scientists have developed 3-D printed biotechnological CellPods that incubate seeds and accelerate their growth (with the help of adequate sunlight, air, & nutrition).
Biotechnology is yielding genetically modified (GM) mosquitoes that can fight viruses; like Zika, Dengue, and Malaria. Additionally, it is assisting in fighting cancers.
The said technology has pushed the limits of medical science further, by introducing an animal-human hybrid, called 'Chimera.' It will be used in drug testing, disease modeling, bone-grafting (for facial reconstruction), and perhaps even organ transplants.
Market Insights
The global biotechnology market will attain over USD 603 billion by 2020, according to Grand View Research, Inc. Rising demand for biotechnology based diagnostics & therapeutic solutions; like recombinant technology and DNA sequencing should drive the market in the near future.
Some of the industry technologies comprise tissue engineering, fermentation, cell-based assays, chromatography, DNA sequencing, and others. Tissue engineering is widely used in different diseases. It is used to repair & grow non-functional organs & cells.
Rivals
Roche Diagnostics, Amgen, Alkermes, and Novo Nordisk are major rivals in the worldwide market. Mergers, collaborations, and manufacturing activities are the key strategies adopted by them to gain shares.

In-depth research report by Grand View Research, Inc. :