Energy Management System has been the buzzword across organizations and institutions globally. What does the picture look like, and how is the industry coping with it?
Conservation of energy is something that we hear about, or speak about, every other day. However, most fail to implement it in practice, if only due to habitual negligence gained over years of over-dependence on it. However, today the concept has been 're-energized', with calls to harness non-conventional energy sources and protect the conventional ones. Energy conservation takes the center stage in a globalized world, characterized by dwindling resources and ever-increasing demand for energy.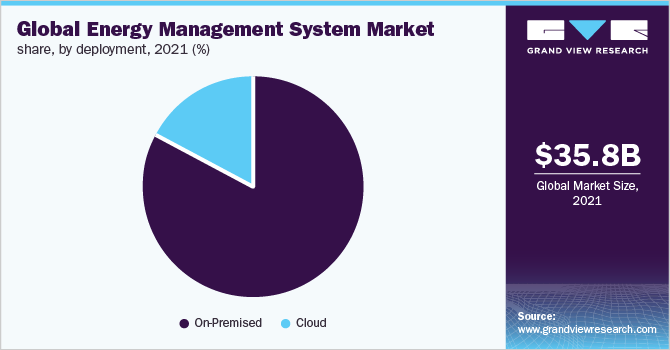 The call to conserve energy has brought Energy Management Systems (EMS) into the picture. They help facilities be in total control of their energy consumption patterns, putting managers in control from where they can measure, monitor and regulate energy-consuming systems. When properly installed, maintained and monitored, these systems can save energy in the range of 10-30%. Some of the most commonly used energy management devices include:
Timers - Schedule the turning off and on of lights

Occupancy sensors - Detect whether people are present in a room based on heat, motion or sound sensing

Programmable thermostats - Adjust the temperature of the building based on seasonal changes and operating schedules

Photocells - Adjust the intensity of light based on the amount of daylight available

PLCs (Program logic controls) - Used in manufacturing environments for operating process equipment with the aim to maximize energy efficiency
In simple terms, energy management systems aim at controlling and reducing energy usage. Energy management system refers to a framework comprising computer-based tools that are used by electric grid operators. These computer-aided tools enable operators to optimize, control, and monitor the workings of transmission or generation systems. Energy management at organizational levels helps in reducing costs, minimizing carbon emissions, and balancing price fluctuations. This is a key factor that has enhanced the popularity of the energy management systems market.
What is SCADA?
Supervisory Control and Data Acquisition, commonly known as SCADA, is a software application program that procures real-time information from remote locations for controlling operational conditions & equipment. SCADA systems encompass hardware and software elements that gather, process, and record data. SCADA/EMS is used in telecommunications, gas & oil refining, waste & water management, and also in transportation.
The application of SCADA in electric power grids leads to better operational security, optimum energy consumption, reduced transmission loss, and enhanced service reliability. This application ensures the uninterrupted power flow against varying current. Organizations employing SCADA/EMS can effectively control devices, such as motors, pumps, and valves via human-machine interface (HMI) software.
Gaining Market
Energy management systems have seen very healthy growth in recent years, as organizations have started paying heed to calls for energy conservation. Following factors are responsible for the growth of the market:
Management of energy consumption, optimization of renewable energy usage, as well as focus on reduction of carbon footprint and greenhouse gas emission has created promising demand for energy management systems.

The rise in smart grid service usage, competition between industrial enterprises, as well as rise in demand from emerging economies owing to cost efficiency are some primary reasons for the market growth.

Governments across the globe have exhorted organizations and institutions to adopt energy conservation measures through policies and various incentives, again increasing the market attractiveness for energy management systems.

Demand for reliable IT platforms for optimizing, controlling, and monitoring available resources are expected to boost industry demand. Technological advancements in SCADA and commercialization of novel products will further fuel investments in the coming years.
However, the energy management system market may also face challenges owing to lack of skilled professionals in this space, along with lack of awareness among stakeholders, as well as non-standardized guidelines, factors which can stunt market growth.
Fast food restaurants, departmental stores, and supermarkets have numerous outlets that have similar chain-wide energy requirements. Such outlets can benefit immensely from automated energy management systems. In 2016, Siemens developed a framework that effectively refined operations and harvested data across nearly 1,500 ALDI (a German supermarket chain) outlets in the U.S.
The technology is also closely associated with Building Management System, which involves the use of computer systems to control and monitor facilities in buildings that consume significant amount of energy, such as HVAC systems and lighting installations. The scope of implementation may range from a single building, to university campuses, office buildings or factories.
Industry Developments
Prominent companies operating in the global market are Johnson Controls Inc., GridPoint Inc., C3 Energy, and GE, along with Schneider Electrical, Siemens, and Honeywell. These organizations have pioneered the implementation of energy management systems, with some recent developments including:
In September 2019, Honeywell announced a partnership with KE2 Therm with the aim to lower refrigeration energy costs for convenience stores, grocery stores and restaurants. Under the partnership, KE2 Therm will be responsible for selling Honeywell Multisite technologies, which includes E-MON electrical meters, Novar building controls systems and Manning refrigerant leak detection sensors.

In September 2019, Johnson Controls announced that it was making infrastructural improvements at Iowa's Cornell College to help the institute efficiently utilize energy. The project is scheduled to be completed by 2020, and the USD 5.9 Million funding for the project has been enabled by a Contingent Payment Program (CPP). The agreement has been planned for a period of 18 years, with the company promising a reduction in energy usage by 20 percent.

In May 2019, Siemens announced that its Corporate Technology unit in the U.S. had been awarded a USD 6.4 Million contract from the U.S. Department of Energy Solar Energy Technologies Office (SETO) for strengthening the U.S. electricity grid's resilience through an advanced role for solar energy. The project includes the creation of an innovative energy management system, which can co-ordinate distributed microgrids to work together.

Schneider Electric, in partnership with the Dutch gas infrastructure company Gasunie, have completed a 4-year project, wherein gas (green gas, natural gas, hydrogen in coming future) transport through Netherlands' high-grade transmission grid will be managed by the AGMS (Advanced Gas Management System) software jointly developed by the two companies.

In-depth report on global energy management systems market by Grand View Research:
https://www.grandviewresearch.com/industry-analysis/energy-management-systems-market