3D cameras in smartphones are promising. They offer superior picture & video quality to consumers. Presently, smart phones are incorporated with 3D sensors. These sensors feel movements and facilitate smartphone cameras to catch accurate 'surrounding & object' dimensions.
In addition, these cameras have gained recognition due to their appeal such as enhanced presentation, real object sensing, and high definition clarity.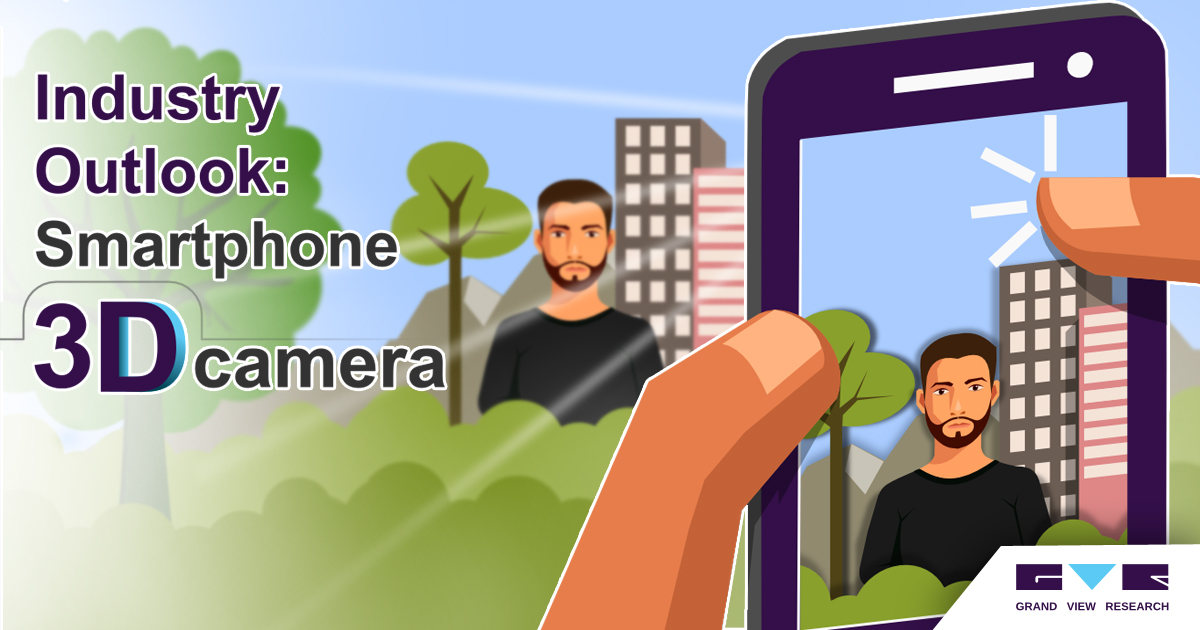 Market Analysis
Grand View Research, Inc. foresees the smartphone 3D camera market to be nearly USD 2, 030 million by 2022. It will rise at a CAGR over 48.2% during 2015 to 2022 (forecast period). The market also grows profitably due to intensifying demand from the sectors of entertainment and media.
Significant Role of Smartphone 3D Cameras
The demand for simple & consistent 3D models of real objects and ecology has undergone traction. 3D cameras are estimated to become a necessary feature of smartphones, with the latter's global expansion. Modern smartphones present better interactive properties and unlock novel '3D modeling' possibilities.
Key Market Technologies
- Stereoscopy
- Time-of-Flight
Stereoscopy technology provides reliability, precision, and high quality for capturing objects' exact 3D illustrations. On the other hand, time-of-flight senses object movements, emotions, & facial expressions and offers picture clarity.
Market Regions
- North America
- Europe
- Asia-Pacific
- Latin America and the Middle East & Africa
Asia Pacific leads worldwide. North America has seen extensive recognition of 3D cameras in smartphones for individual & commercial purposes. Desire to view external objects &surroundings in 3D has boosted global market revenues.
Strategies Adopted By Players
Chief 'mobile device' makers notice the potential of 3D imaging and insert tools to update their products. Also, researchers further 'virtual reality' technologies to re-establish the '3D outlook' of past events.
Entertainment and media sectors are experiencing sharp surge in 3D content. Major players comprise Sharp Corporation, Microsoft, SoftKinetic, Pelican, and Toshiba.
Abstract
Smartphone 3D cameras are observing high demand. They could serve as 'game-changers' in emerging regions.
Related Reports from Grand View Research, Inc.:
https://www.grandviewresearch.com/industry-analysis/camera-module-industry
https://www.grandviewresearch.com/industry-analysis/smartphone-applications-market