John Adams once quoted "There are two educations. One should teach us how to make a living and the other how to live."
Education makes one highly conscious about life and it is one of the primary necessities in developing a quality life. The pedagogical approach has transformed in the past two centuries with an emphasis on bringing social awareness and establishing social values in the society.
Internationally, educational tourism is one of the booming sector across the globe as educational ventures are surfacing up to address global challenges and encourage the adoption of global education. Since travel and exploration has been the nature of mankind in the past, educational tourism is no more a foreign concept. In fact, government initiatives and the heightened demand for quality education has put forward the concept of global education in full throttle.
In today's world, where global information is easily accessible through smartphones and other gadgets; conceptually, global education is a concept that incorporates learning about diverse culture, histories, geographies, and ongoing issues throughout the countries and regions through various streams.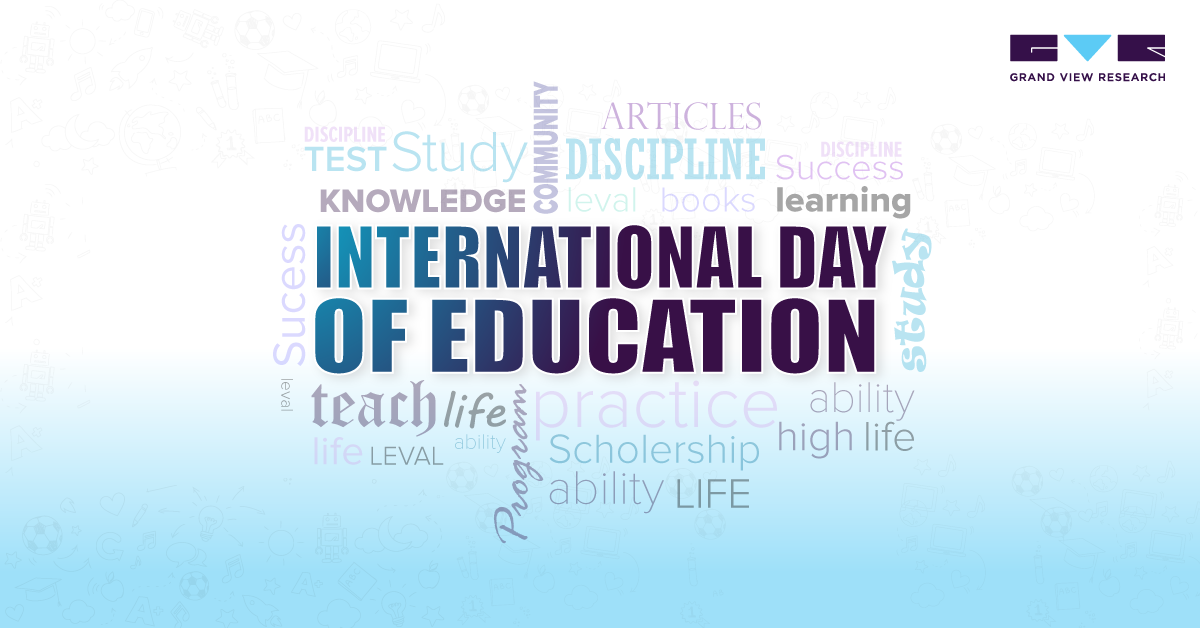 It is undoubted that the global literacy rates have been rising in the past decades and is driven by a huge awareness in the population to enroll for primary education. In addition, the secondary and tertiary education enrollment rates have also seen a positive growth across the world. However, educational challenges are still persistent in underdeveloped countries, mainly due to the lack of funding to public education, political instability, and overall low awareness.
The United Nations proclaimed 24th January 2023 as the fifth International Education Day and the theme is "to invest in people, prioritize education." It reflects more on current issues in the education sector and the political will to channelize initiatives into actions.
On this occasion, the International Education Day aims at:
• Mobilizing political and financial support to convert initiatives into actions with a strong promotion of statements of commitments at country level, and also include the outcomes of Transforming Education Summit (TES) from 2022 that generates better visibility right from grass-roots to global level on prioritizing education
• Encouraging global initiatives from TES, promotes gender inequality, foundational learning, and enables digital learning at social levels
• Facilitates the youth with a platform to relay their demands and allow them to showcase their innovations
• Accounting for TES commitments that advocate for national and international financing
• Enabling influencers and world leaders to accelerate the concept of global education movement by prioritizing investment in education
Education technology (edtech) has emerged to transform the traditional concepts of learning and education. It has managed to digitalize classroom learning methods by incorporating a comprehensive education technology for teaching and learning. The popularity of eBooks and learning apps have grown in the past few years and enabled access to digital content on a larger scale. In addition, artificial intelligence has empowered AI-based education solutions. For instance, the adoption of AI platforms and learning technologies was high during the pandemic. Also, in the post-pandemic world, the digital technology is definitely going to leave a huge footprint in the education sector.
Check out these market research reports related to the education industry, published by Grand View Research

Educational Tourism Market Size, Share & Growth Report 2030

Education Technology Market Size & Growth Report, 2030

AI In Education Market Size & Share Report, 2022 - 2030