Mondays have always been perceived as mundane and unavoidable. But navigating through Monday traffic is more boring than the office hours we put in. If only technology could provide an answer to solve this conundrum. It has actually, in self-driving cars, also termed as 'smart cars.' Let's look at the scope and future these cars bring.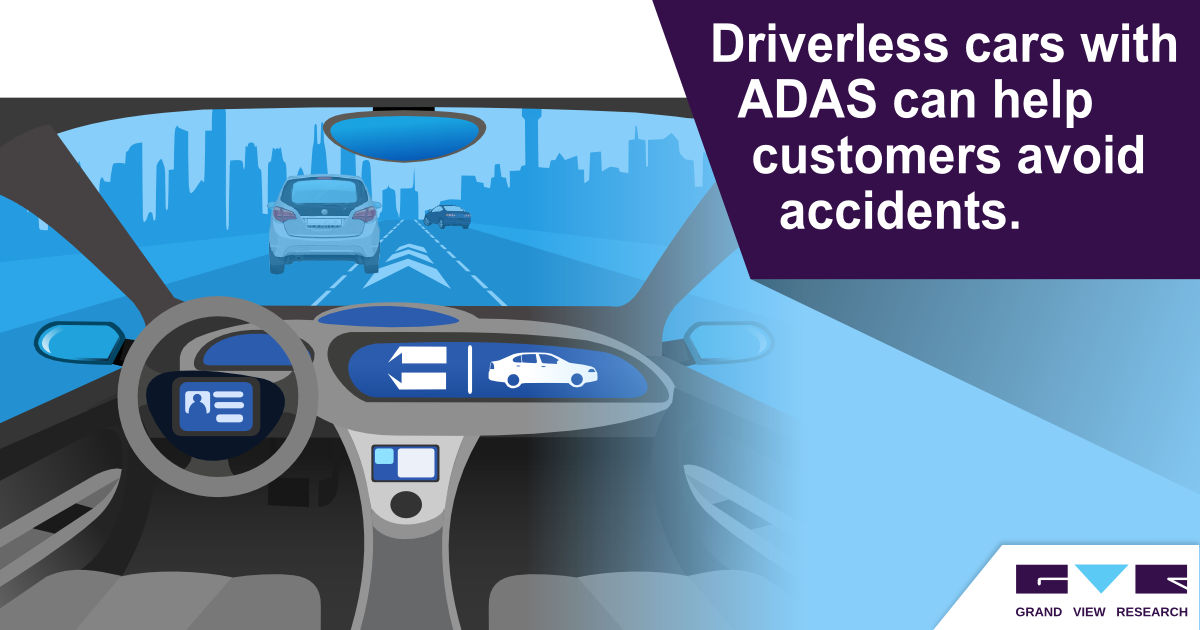 What are Self-Driving Cars?
Self-driving cars may sound like science fiction, but have existed in the minds of consumers since 1982 in the form of famous T.V. series, 'Knight Rider.' Such cars can navigate through roads without drivers. They use advanced technology; such as GPS (global positioning system), Lidar (Light Detection and Ranging), odometry, and Radar.
Especially, many countries worldwide and U.S. cities have approved of this technology. Major companies investing in this field are Alphabet Inc.; Tesla Motors, Inc.; The Volvo Group; and Baidu, Inc.
Classification of Self-Driving Cars
The 'National Highway Traffic Safety Administration' of the United States has adopted guidelines outlined by the 'Society of Automotive Engineers' (SAE) to categorize self-driven cars based on five levels:
Level 0: The driver controls the car or the car is driven manually.
Level 1: Some car functions are automated, such as brakes or electronic stability control.
Level 2: Two controls work in tandem with each other.
Level 3: The driver transfers car control under certain circumstances. The car senses situations wherein the driver is needed to resume his control & makes it possible for him/her.
Level 4: The driver renders the car to take charge.
Apart from these, the U.S. government has cited a 15 point safety guide for crashes or accidents. This has been lauded by major car manufacturers globally.
Test Drive
Over 90% of the road accidents are caused by human errors, according to the 'International Organization for Road Accident Prevention.' 'Smart cars' save nearly 69 lives every year in the United States. For instance, Google has tested cars integrated with its own technology. Its test cars were involved in 14 collisions, out of which, other drivers faulted 13 times. It was only till 2016 that the car's software led to a crash.
Tesla Motors has attempted to dominate the market with its software, Autopilot. The software parks the car at parking locations near the driver, without his/her help. It can only be adopted on selected highways and is unable to understand traffic signals.
Uber is another company which plans to launch 100 self-driven cars. This would cement its growth in the car rental business and help it gain competitive edge over Lyft or Ola.
Current View
The driverless cars market is projected to generate almost 1, 38, 000 units by 2024, as per Grand View Research, Inc. The U.S. expects to reign over the market by 2024 due to its early adoption and major car manufacturers.
Cars will be launched in 2 phases - consumer testing phase and commercial cars. Advanced Driver Assistance Systems (ADAS) embedded within these cars protect human lives, prevent accidents, and reduce energy expenses.
Journey's End
Though driverless cars have grabbed considerable attention from several countries, they have received stiff opposition from consumers. Consumers still need a viable option to control their cars without relying on technology. These cars are unable to comprehend basic traffic signals or pedestrians crossing the streets. Car manufacturers should have a better future if they address these issues and consumer safety.

Related report by Grand View Research: