Scents and fragrances are an inseparable part of human lives, but more precisely they exhibit a huge influence on our busy lives. Victor Hugo states, "Nothing awakens a memory like a smell." The saying stands true to its core because psychologically, humans tend to attach memory to smell which is recognizable to a human nose even after a gap of a couple of years.
When it comes to smell, a human nose can distinguish between hundreds and thousands of smells, and at this capacity, a human brain can remember up to 50,000 scents.
From a commercial perspective, the growing importance of grooming, and self-hygiene among men and women is one of the key aspects for buying aromatic scents and perfumes. Additionally, the millennials are the major consumers and are termed as fragheads to reflect better on the choice of perfumes. Moreover, increasing urbanization and climate change have led to high perspiration in metro cities. As per a market survey, 7 out of 10 people mostly use deodorants while going outdoors. Along with giving a good fragrance, deodorants are also antiperspirants that temporarily block the sweat pores and cover body odor. From this, it is pretty clear that fragrance and smells also have a huge importance in the commercial space enabling the global fragrance market to register a 3.7% CAGR in the following years.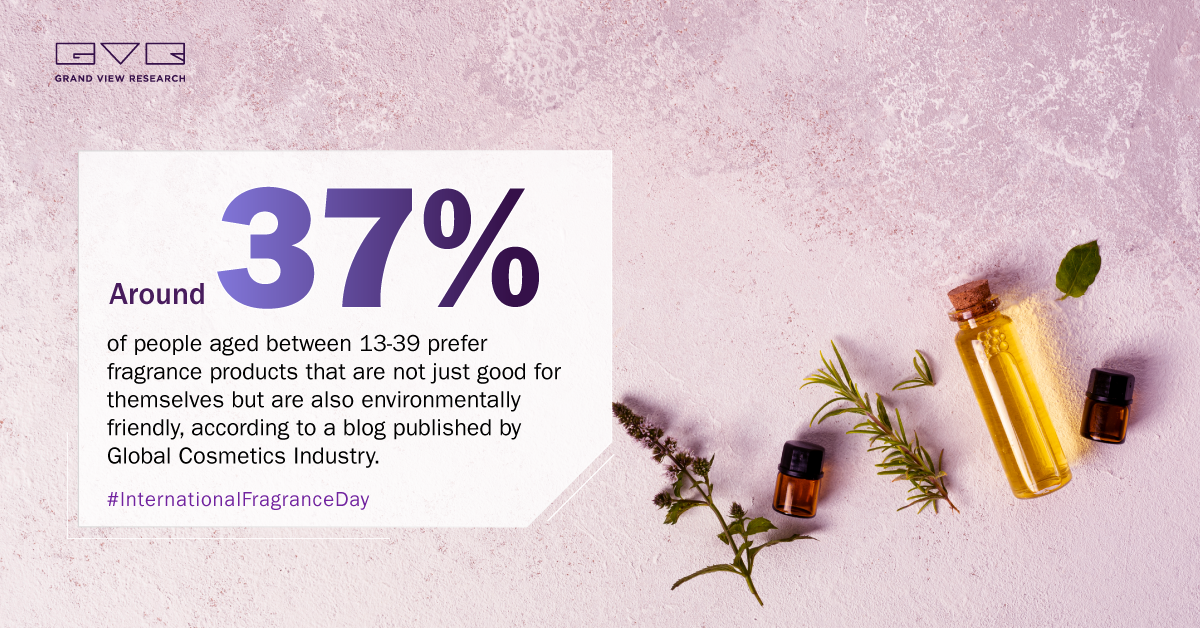 But what makes fragrance so attractive?
Fixatives are one of the main ingredients used as a formulation for fragrance in perfumes. Because fixatives blend easily with perfumes, many renowned perfumers have been using fixatives in their products.
Generally, two types of fixatives are used, natural and synthetic. As natural fixatives attract environmental violation owing to overuse and animal and plant extinction, perfumers now rely mostly on synthetic ones. While natural fixatives allow only 3−5% of formulation, synthetic fixatives offer up to 10%.
Natural fixatives are also known as resinoids and are used as additives for beauty & cosmetic products. On the other hand, synthetic fixatives are substances of low volatility and odorless solvents used in deodorants and perfumes with very low vapor pressures. Some of the commonly used are ambergris, ambroxan, benzoin, castoreum, civet, and so on.
Internationally, fragheads celebrate the world fragrance day every year on the 21st of March with a lot of passion and love for perfumes. The purpose to celebrate is to drive excitement, awareness, and education around consumers in the fragrance industry. The U.K.-based non-profit organization Fragrance Foundation will be celebrating Fragrance week from 20-26th March 2023. Its mission is to set standards of excellence for the fragrance industry.
Besides, the day marks the beauty of fragrance and its positive impact on mental health all over the world. It calls for celebrating the day by buying a cologne, perfume, or any other beauty accessories as a gift for loved ones.