Ever wondered why milk and juice taste so fresh even days after manufacturing? Their extended shelf-life, sterility, and uncompromised flavor can be attributed to aseptic packaging!
Fast life style prompts the demand for hassle free, ready-to-eat meals, and dairy & non dairy products. It also raises the demand for frozen meals, snacks, and pre-mixes for nearly all existing cravings. These 'lovely' quick bites are devoured in bulk, courtesy 'on-the-go' clients.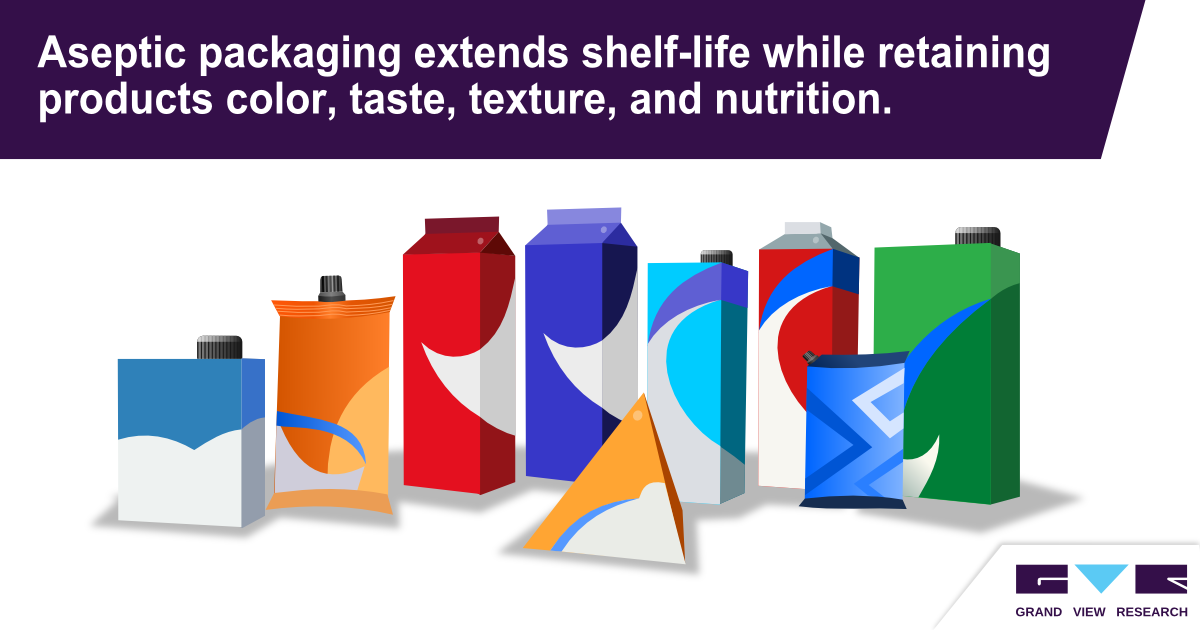 Brief Insights On Aseptic Cartons
Initially, aseptic cartons were made using a thin layer of aluminum, plastic, and paperboard. However, rapid changes are taking place to boost their recyclability and attractiveness.
Products in the aseptic packaging market comprise:
- Bags & Pouches
- Bottles
- Cartons
- Prefilled Syringes
- Vials & Ampoules
- Others
This packaging offers safety against drug contamination & degradation. It also enables vials & ampoules-carrying medical specimens, drugs, pharmaceutical products, and reactive liquids to be stored without refrigeration during transportation.
Packaged Perfectly!
Food is the leading market application. Aseptic packaging not just offers 'temperature control;' but also retains the appearance, texture, nutrition, & flavor of food or beverages. Moreover, light weight and recyclability lower the maintenance costs.
End-users:
- Beverages
- Food
- Pharmaceuticals
- Others
As for revenues, beverages generated over 40% of the worldwide demand in 2015. Juices, dairy & non-dairy milks and other beverages largely contributed to the growth of packaging cartons.
This market offers self-stabilizing packaging at ambient temperatures, allowing manufacturers to store & ship materials across the globe. This feature extends the shelf-life of products, reducing wastage. Moreover, it decreases the need for preservatives in food products.
According to Grand View Research, Inc.; the aseptic packaging market was valued over USD 35.8 billion in 2015. The market should grow to around USD 85.5 billion by 2024.
Regions
These include North America, Latin America, Europe, the Middle East & Africa, and Asia Pacific. Asia Pacific is the fastest growing market owing to rapid changes in the dietary habits of India, Korea, Japan, and China. Frozen foods, juices, and ready-to-eat meals have driven regional expansion.
Tetra Pak International S.A.; Greatview Aseptic Packaging Company Limited; Robert Bosch GmbH; and Schott AG are some of the primary market players.
Related report by Grand View Research: