We know that natural gas is one of the most in-demand fuel across the globe, but in the general piped form, it is impossible to carry it with convenience. That is why for a long time, rural areas have been cut off from utilizing it in the most optimum way. Well, we have liquefied petroleum gas that solves this problem. Gone are the days when people toiled over cooking on open fires or burning wood or coal. Nowadays, all one needs is an LPG connection. It is the ideal example of a clean fuel that leaves no residue on burning and releases much fewer particulate matter. Cooking is just one of the many applications of the fuel. But what is LPG? Let's find out.
What Exactly is Liquefied Petroleum Gas?
Liquefied petroleum gas (LPG) is also known as Auto Gas, BBQ Gas, LP Gas, Propane, or Camping gas. It is a mixture of flammable hydrocarbon gases, such as butane or propane. Interestingly, there are countries where it is only made of either butane or propane. In many cases, it could also be a combination of the two. In some cases, the fuel may also consist of isobutane, a slight variation of butane. Gases that fall under the LPG label include butane, butylene, isobutene, isobutylene, propane, propylene, and a mixture of these gases.
Typically, the fuel contains a mixture of both butane and propane, with a number of other gases present in tiny quantities. Propane is more efficacious in cold climatic conditions, whereas, butane isn't as effective. Pure butane is more often used in portable supplies, while large households tend to contain propane in majority in their tanks (in North America, propane proportion is generally 90%) Propane also produces more heat and is efficient in combustion, while butane liquefies readily, making its containment easy. As the fuel is odorless, tiny amounts of pungent gas are also added to it (such as ethanethiol) so that gas leaks are easily detected.
The gas canisters are also color-coded in some regions, such as the UK, where suppliers sell propane in red or green cans, and butane in blue ones.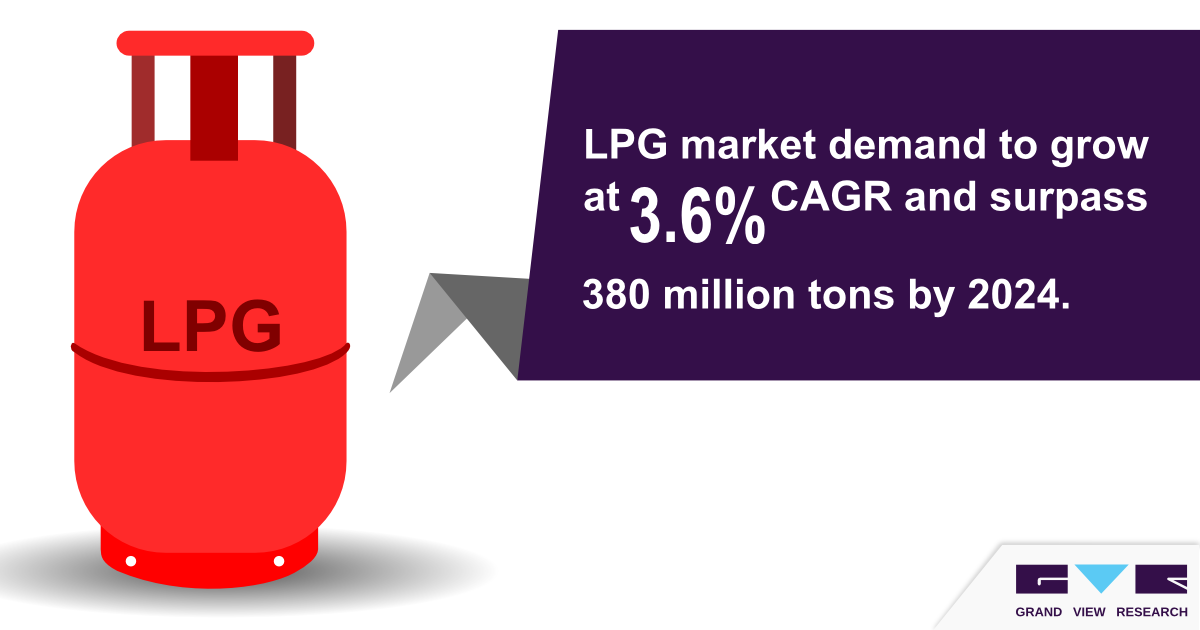 How is It Made?
The gas is produced either by oil refining or by natural gas processing. Distillation towers are used to extract LPG from heated crude oil. It is then stored in tanks or cylinders in the form of pressurized liquid. The compression is such that propane and butane take up around 274 times less space than normal. Around 60% of the gas that is used by people is extracted from the Earth, while the rest is indirectly manufactured from crude oil (petroleum).
The gas is stored in its liquid form in tanks and cylinders. Liquid turns to vapor (vaporization) when pressure is released from the container filled with LPG. Vaporization happens when the gas appliance is turned on.
Why Opt for LPG?
As compared to conventional fuels, this gas is eco-friendly, low in greenhouse emissions, and has low carbon content. Unlike wood and coal, the gas is cost-efficient, non-toxic, and clean. Most importantly, it can be stored and transported in pressurized cylinder containers, making it portable and convenient. More than 85% of the application is in households for heating and cooking.
LPG is used in a variety of applications, including agriculture, hospitality, construction, recreation, fishing and sailing. The most common use is in cooking owing to its cost-effectiveness and convenience. Markets such as India have seen a high adoption of cooking gas even in remote villages, with the Government promoting its advantages and use. Not only this, the gas can be utilized for rural heating purposes, as it is a good alternative for kerosene, heating oil or electric heating. It can also be applied for a decentralized generation of electricity. It can also be used as motor fuel, where it is known as Autogas. Along with this, it finds application in other vehicles such as recreational vehicles and caravans, as well as hot air balloons, thus furthering its scope of usage.
Governmental Initiatives to Propel Market Growth
LPG is useful in a number of applications, ranging from industries, to commercial, to households. It is no wonder then, that the Liquefied Petroleum Gas market has seen huge growth in recent times. Some of the factors that have driven this growth include:
Government initiatives to promote it as auto fuel in emerging economies will fuel the market in the coming years.

In the fast-developing economies of Asia Pacific such as India and China, where rapid urbanization and infrastructural development has been observed in recent years, usage of the fuel has become a necessity.

In various sectors such as automotive, refinery and chemicals, there is a huge demand for LPG, where it is considered to be a revolutionary solution for fuel.

Shale gas is seeing very healthy growth in North America, again creating opportunities for the use of the product in the region.

Increasing population in regions of Asia Pacific, South America and Africa has led to a rising demand for the gas. Governments across the globe offer attractive subsidies to encourage use of the product.

The Indian Government has introduced affordable schemes for the citizens so that they switch over from using coal and wood as primary fuel sources, which again has helped in its market attractiveness.

With electricity tariffs being constantly on the rise, emerging economies such as BRICS are showing high affinity to this source of fuel, driving the market.
LPG, if stored incorrectly, can be quite explosive, making it risky to handle, as well as a safety hazard. Also, it is known to shorten engine life, which is a potential market restraint. Also, since it is odorless, it cannot be detected in case of leak, creating a hazardous environment. And in spite of Governments pushing towards its use, it remains a fossil fuel, which can potentially hinder future market.
Some of the major market players are Reliance Industries Limited (RIL), ExxonMobil Corporation, Philips 66, Dutch Shell, Chevron Corp., CNPC, Sinopec, BP, Petroleos de Venezuela, and Valero Energy, and others. The market is highly fragmented and is likely to attract regional participants in the future. Some of the recent events in the industry include:
In July 2019, Enterprise Products Partners partnered with Chevron U.S.A., supporting the development of Enterprise's Sea Port Oil Terminal (SPOT) located in the Gulf of Mexico. The development would allow Chevron to expand its export capacity, while Enterprise would be able to create added capacity for growing volume of LPG through optimization of its Houston Ship Channel facilities.

In August 2019, Reliance Industries announced that it would be only producing jet fuel and petrochemicals at its Jamnagar refinery, addressing the customer shift towards electric vehicles as a major cause. To achieve this, they have laid out an oil-to-chemical strategy, which would enable them to transform to a leading producer of fuels to chemicals.

In October 2019, Ecopetrol, the largest and main petroleum company in Colombia, inaugurated a new plant of the Cupiagua field, located in Aguazul, Casanare. The plant has the capacity to produce 7000-8000 barrels of LPG per day. Along with this, the plant produces other products such as NGL (natural gas liquids) and C5 (Pentane).

In September 2019, Kunlun Energy Co Ltd, a unit of PetroChina (an arm of CNPC), brought its first LPG weighing 1,150 tons from a Russian oilfield to the city of Manzhouli in Northeast China, which is a part of the plan of transporting around 100 thousand tons of the Russian fuel by early 2020. Manzhouli has a handling capacity of more than a million tons of the fuel on an annual basis.

In-depth report on global liquefied petroleum gas (LPG) market by Grand View Research:
https://www.grandviewresearch.com/industry-analysis/liquefied-petroleum-gas-industry