Industry : Bulk Chemicals
"Antimicrobial Coatings Market: Analyst Perspective"
Antimicrobial germ resistant coatings are an important technological breakthrough for household products. Homemakers are looking for cleansers that help in providing long lasting protection against germs, especially on kitchen and bathroom surfaces. Rising population and growing health awareness would also insist on healthy and safe products and be prepared to pay for products & services that offer considerable health benefits. These factors are expected to drive antimicrobial coatings market.
Antimicrobial coated alloys which include zinc oxide, copper, silver, titanium oxide and zinc omadine helps in minimizing the growth of bacteria, fungi and other unwanted micro-organisms. Such a pathogen killing technology is widely used across various industries which consists of chemical processing, medical, industrial, automotive and food processing.
Non-stick kitchen and bakeware utensils daily encounter food-processing industry. As a result, antimicrobial coatings are considered an ideal solution for these non-stick pans and bakeware. Apart from killing pathogens, antimicrobial coatings prevent the food from getting burnt to utensil surfaces.
Silver oxide is the most effective antimicrobial-coated material used to fight bacterial strains known as Staphylococcus aureus and Escherichia coli. These bacteria are known for causing food poisoning, respiratory diseases and sometimes skin infections. Such factors have aided the market growth in recent past and are anticipated to continue a similar trend over the forecast period.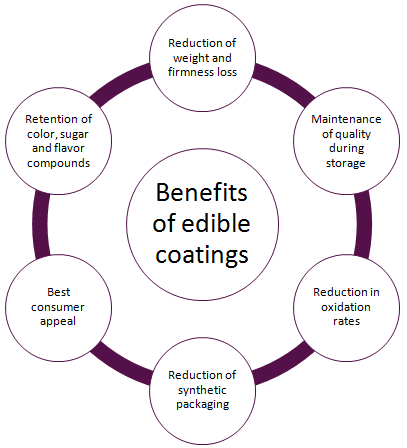 These coatings are very economical in nature and also results in chemical and labor cost reductions. However, according to U.S. Centers for Disease Control and Prevention (CDC), there is no proper evidence that suggested the enhanced protection of antimicrobial coatings to deter the spread of bacteria and germs. Hand washing coupled with proper cleaning are considered the best ways to prevent any type of infections. As a result, some hospitals and few medical offices in the U.S. has stopped using these products in their concerned facilities.
Manufacturers are engaging in development of new antimicrobial additives that are more efficient compared to cleaning solutions and methods. Manufacturers associated with cleaning solutions and disinfectants are likely to suffer the most owing to the positive demand for antimicrobial-coated products. They are prominently used to prevent hospital-acquired infections. Such factors are expected to assist the market demand for antimicrobial coatings market over the next eight years.
Recent initiatives taken by industry participants and government have led to the introduction of antimicrobial peptides, chitosan, enzymes and antibiotics that are tethered through spacer molecules.

Antimicrobial Coatings market by Grand View Research:
https://www.grandviewresearch.com/industry-analysis/antimicrobial-coatings-market