Industry : Electronic Devices
Population growth has ensued upsurge in the demand for infrastructure and electricity. To fulfill the ever-growing demand, GCC has witnessed a rise in the power generation capacity over the past 4 years as indicated graph below. This has subsequently led to the installation of the protective relay in power systems to ensure safety & security of the manufacturing plants equipment, and the personnel as well.
Power generation capacity in GCC by country, 2012 -2015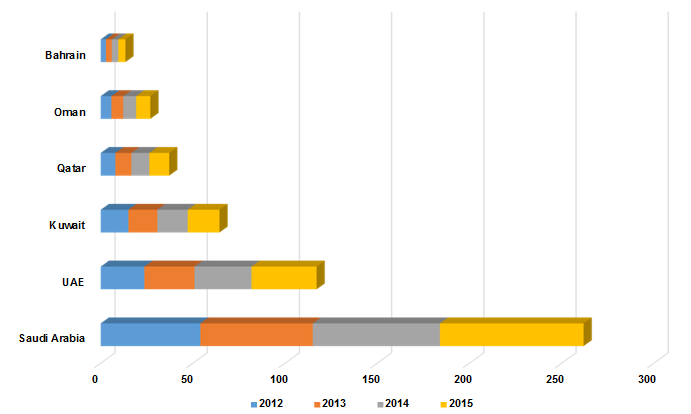 GCC's rail network project, which would connect all the 6 GCC countries, is projected to offer avenues for the GCC protective relay market. Further, Doha metro construction in Qatar in-line with the upcoming FIFA World Cup in this country is predicted to fuel the market demand over the next few years. The contract between the South Korean and Kuwait government, to build smart cities in these regions, is another factor expected to instigate the market demand. Egypt-Saudi Arabia Interconnection Project will open new opportunities for protective relay usage in this region. World Expo 2020 to be held in UAE and Bahrain airport expansion are other vital factors projected to spur the protective relay market growth.
Key factors driving the GCC protective relay market, by country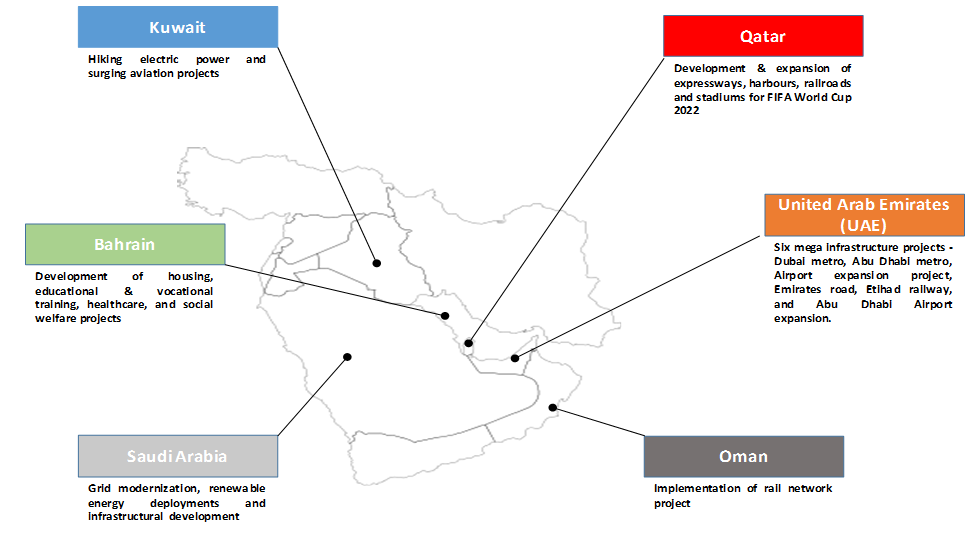 "ANALYST PERSPECTIVE"
The demand for electricity is increasing continuously owing to which existing power transmission network in the GCC is anticipated to witness expansion; thereby driving the need for power components including protective relays. Further, a transition towards renewable energy is creating a long-term and fundamental shift in the global economy, which is expected to impact fossil-fuel producers including gas & oil exporting countries of the GCC.
The GCC countries, particularly UAE has been fashioning a crucial role in matching steps with the global shift towards renewable energy. The region has played a key role in acting as an investor in major wind and solar projects worldwide together with the adoption of competitive and innovative technologies in their own domestic market. All these factors are subsequently anticipated to drive the demand for protective relays in the region. These gulf countries are set to capitalize on their promising solar energy projects for water desalination and power generation, which is further expected to catapult the demand for protective relay over the forecast period.