Some people forget to take their medicines on time and rarely remember their doctor's appointment. This often slows down their quick recovery. So, how can this mess be tackled? Life has gotten simpler with IoT being used for healthcare.
What is IoT?
IoT (Internet of Things) is a network of interconnected devices. These interlinked devices are embedded with sensors, network connectivity, software, & other electronics that allow them collect & exchange data, making them communicable & responsive.
The thing, in IoT, could be anything from a biochip transponder in a livestock, to a heart monitor implant in a person, or even a 'built-in' sensor in a tire (alerting the driver of tire pressure).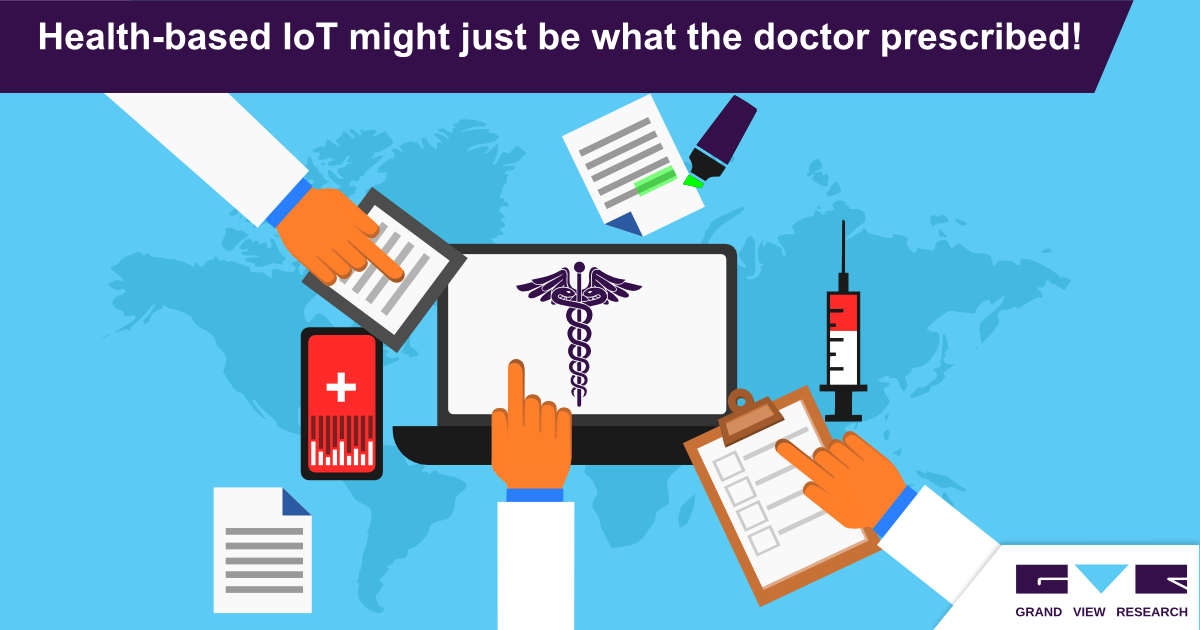 Use of IoT in Healthcare & Accurate Prognoses
Records are made every time patients visit healthcare facilities, hospitals, or doctors. Limited access to these records can cause loss of some integral data. IoT technology alerts primary healthcare providers about the treatments & medications prescribed to patients.
Internet is witnessing innovations and has abundant information. It connects patients and medical professionals with others worldwide. IoT can access 'patient data' and provide accurate real-time diagnosis & treatment.
Remote Monitoring
Apart from giving out diagnosis and treatment on time, IoT also tracks hospital assets and patients in real time. Wearable medical devices are used to identify & monitor patients' medical data. They also remind & alert patients & those around, of their medications or unnatural health emergencies.
Moreover, IoT alerts doctors if their patients have or haven't taken their medications. It can record & track patients' glucose levels. Transparency between doctors and patients helps avoid health risks. It notifies patients about medicine-intake, follow-up visits to their doctors, etc.
Gizmos
'Internet of Things' entails the use of electronic gizmos to track patients' health. Adoption of gadgets, like smartphones & other smart devices assists in maintaining, tracking, & sharing health history.
Competitors
Philips, Microsoft, IBM, Cisco, and Cerner are some of the major players in the global 'Internet of Things' in healthcare market. Specialized product developments, research collaborations, and acquisitions are the key strategies adopted by market competitors to gain an edge over others.
Market Outlook
The IoT in healthcare market is expected at USD 410 billion by 2022, according to Grand View Research, Inc. North America dominated the market in 2014, generating around USD 19 billion. This region was largely driven by its technological advancements, medical infrastructure, and high disposable incomes.
Related report by Grand View Research:
Internet of Things (IoT) in Healthcare Market Analysis Report